In 2007, according to the Ohio Department of Health, overdoses became the No. 1 cause of death in our state. In 2020, Ohio set a new record for itself, with drug-related deaths increasing by 25% through 2019.
But Cleveland knows what it means to wrest vitality back from an impossible history. The Cuyahoga River — the once-burning punchline of the city — became a poster for successful environmental reform. In 2016, the city erupted as the Cavs flipped a 3-1 deficit for the championship win. So, why couldn't we do the same with substance abuse?
As the holidays usher in a new year, people talk of growth. Our beer-loving city throws around the term "dry January," and there is no shortage of support groups, recovery centers and halfway homes facilitating second chances.
While you read, listen for those moments of growth; voices of hope from a city where falling down once or twice never stopped anyone. Below are four people — entertainers, chefs and a recovery advocate — in Cleveland tackling sobriety one day at a time.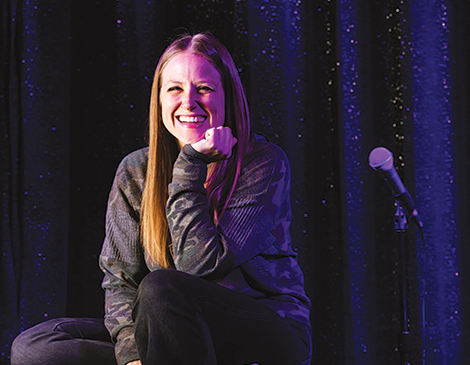 Comedian Mary Santora
Cleveland Comedian Mary Santora quit booze in 2019 after two previous attempts didn't stick. The comedian recalls leaning into the life of the funny party person, bragging to friends about crashing six cars or using Cleveland's craft beer culture as a guise for alcoholism.
"Deep down, you know that something is wrong," Santora says. "So you try to justify it any way that you can."
After a full departure from alcohol, the comic brags of things like her first comedy album, Hillbilly Boujee, which reached the number one spot on iTunes and fifth on the Billboard comedy chart following its release in 2021. Read more>>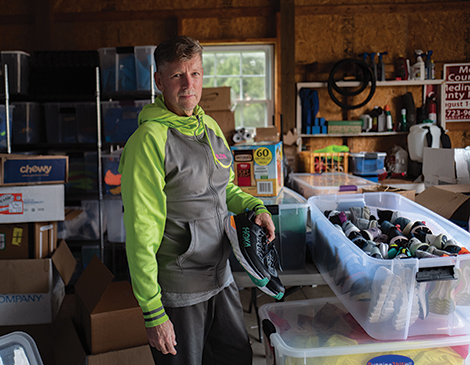 Running2BWell Founder Keith Johnston
In 2015, when Keith Johnston heard the news of a friend's son overdosing, he decided to act. His response: Running2BWell, fitness-based running groups for people in recovery.
"I still wasn't thinking of myself, I was just thinking of helping other people," he says. After a year, Johnston confronted his own demons, using the resources he'd discovered and cultivated to overcome a porn addiction. "It really started to come into focus to me as 'I've got an addiction. I've got to deal with this like it's an addiction,' because it is," he says.
Now, when Johnston isn't challenging R2BW members to races, he works with Community Assessment and Treatment Services for more in-depth time with those in need. Read more>>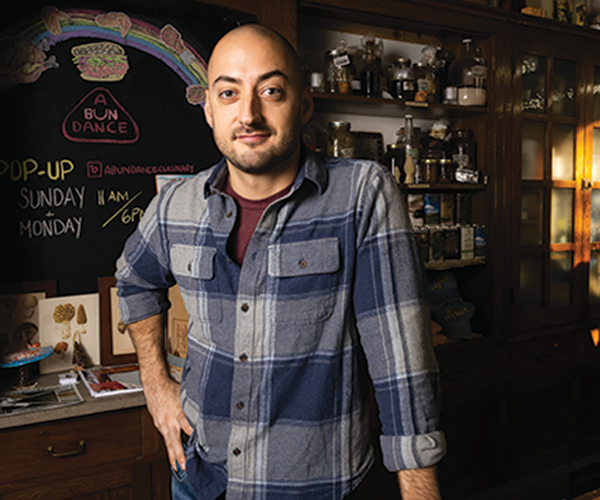 Baker George Callas
Before Larder baker George Callas first laid eyes on his daughter, Rhea, he felt it was time to make that final stand against the smoking, the drinking and the opiates that marred his life previously. "It kind of forced me to question what can I do to stay sober, be a person I want my daughter to look up to," he reflects.
But, staying sober isn't always easy in the culinary world — long, stressful hours and drugs and alcohol are commonplace.
Now, however, Callas calls Larder Delicatessen and Bakery his home, a place that values a 40-hour work week and promotes a sober environment for workers. Read more>>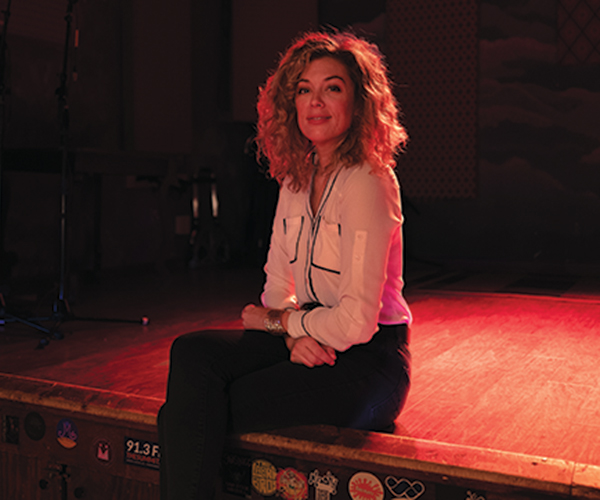 Musician Chrissy Strong
Despite seven years of relapses, musician and actor Chrissy Strong made good on her name, willing herself to keep trying. Her biggest motivators came in the form of a son, nearing 20 now, and fellow women in recovery who showed her how to get back up again.
"Usually, treatment is made up of more men than women," she says, "but at the end of the day, these women in my life have given me hope. And they've given me an example of what it's like to be a mom and I can include that into my life with [my son]."
Outside of motherhood, Strong channeled her newfound clarity into art. Her album Bones dropped in 2021, and she worked as an actor on the recent Cleveland-filmed White Noise. Read more>>
Click here for recovery advice from an advocate and a list of regional resources.