In the early '80s, the scrappy, rock-leaning Top 40 station WGCL 98.5 FM gave rock 'n' roll powerhouse WMMS a run for its money — thanks to a combination of personable on-air talent and a uniquely Cleveland playlist that mixed cutting-edge hits with songs from beloved local bands. Naturally, there was no shortage of bad blood between the two FM heavyweights, especially after WGCL handily bested WMMS in the summer 1983 Arbitron ratings. All good things must come to an end, however. In 1986, the station was sold and its call letters changed to WNCX. Here's what three of G-98's most memorable personalities are up to these days.

"Dancin' " Danny Wright
2-6 p.m., 1983-1986

"Dancin' " Danny Wright moved to Cleveland in a stolen Camaro with sparks and smoke emanating from the dashboard for a job at WGCL. He spent the bulk of the next two decades working at various local stations, including a long-running stint doing afternoons at WGAR.

Wright relocated to the Seattle area in 2002 to host the syndicated country show Danny Wright All Night. After that ended, he decided to stay put.

Today, in addition to doing the occasional voice-over work, he's sold Harley-Davidson motorcycles and Ford cars, worked in maintenance at a local library and is now a part-time driver for a retirement center's activities department.

"You get to develop friendships, almost like you're part of their family," he says about bonding with the center's visitors. "It's rewarding. You're helping people."

That personal warmth and engaging personality helped Wright earn honors such as Billboard's 1980 Major Market Air Personality of the Year and made him a natural to host the music-centric TV show Rockspot Cleveland.

At WGCL, he manned the drive-time shift at the station's ground-floor studios, which had one-way windows overlooking Chester Avenue. This often led to hijinks such as the time musician Alex Bevan pulled up in a car and tried to moon Wright — but couldn't get his pants down — while he was on the air. "It was so funny," the DJ says with a big laugh. "It was so amateurish."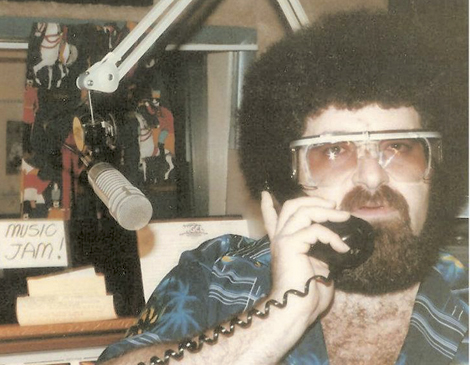 Victor "Uncle Vic" Blecman
Sunday nights, 1979-1986

Victor Blecman still vividly remembers his first night on the air at WGCL. It was April 1979, and the man known as Uncle Vic — who once owned a popular dance club by that name in Elyria — accidentally locked himself out of the studio, leading to more than an hour of dead air.

After the transmitter operator let him back in, "I turned on the mic and got real close to the microphone and said, 'Is anybody still there?' " Blecman says. After recounting his gaffe to listeners, he recalls saying, " 'For those of you who were curious enough to stick around, here's some Led Zeppelin for ya.' Boom — I go into Led Zeppelin."

Blecman also wrote topical novelty songs — including the video game-themed "Space Invaders" — although a Prince parody called "Erotic Suburb" didn't go over quite as well with the Purple One's record label.

"[The caller said], 'We'd like to inform you that Prince does not let people make fun of his songs, so you're going to have to take that off [the air], or we'll have to sue you,' " he recalls.

Today, Blecman spends time composing novelty songs based on the day's headlines — he penned the tune "The Windians" for the Indians' 2016 World Series season — in his Sheffield Lake home studio. He delivers all of his work to WTAM host Mike Trivisonno for on-air consideration. In a way, it's returning the favor since Triv used to call in to Uncle Vic's G-98 show as "Mr. Know It All."

"I'm still a musician that likes to play," Blecman says.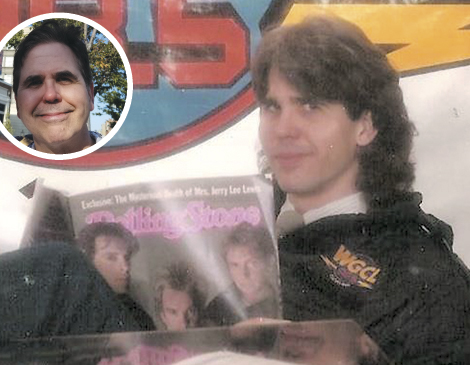 Bumper Morgan
Weeknights, 7 p.m.-midnight, 1984-1986
Even after Bumper Morgan physically left the local airwaves, he still had a noticeable presence on the North Coast. In the mid-'80s, while living in Nashville, he founded Bumper Productions. The company did radio branding and voice-over work for stations worldwide, including WMJI, for whom he was the voice for seven years.

Based in Cape Cod, Massachusetts, for the last 15 years, Morgan still does freelance production and imaging from his home studio.

He and his wife are also the proud parents of three grown children.

Incredibly, Morgan was doing much of the same work at G-98 — in fact, he calls himself a mad scientist who loved staying late at the station creating innovative content and promos, albeit using more primitive technology.

"You would make magic out of those two reel-to-reels we had," he says.

Today, he looks back fondly on his time in Cleveland, between his brushes with musical greatness (chatting with Eric Carmen and Julian Lennon are top of mind) and the exclusive songs and concerts WGCL landed.

"There was a song 'Amanda' by Boston," he says. "We acquired a copy of that song in advance that WMMS did not have, and we played it all the time."

Most of all, he has wonderful memories of his WGCL co-workers. "To borrow the Dire Straits [lyric], we were like brothers in arms."