The race for Cleveland mayor has gotten crowded with nine names on the nonpartisan primary ballot Sept. 12, plus two write-in candidates. Only the top two will get to vie for the big office. We chat with a few candidates challenging Mayor Frank Jackson.

Eric Brewer, former East Cleveland mayor
Campaign in a Sentence: "No more bullshit." Signature Issue: He is proposing a free city hospital, putting physicians in ambulances and mobile clinics for neighborhoods. "[The money] just has to be reallocated," says Brewer. Bank Trust: Brewer would like to create a public-private bank for Cleveland's municipal funds, then use the money saved from fees for a neighborhood development plan. Cop Shop: He wants to add more detectives, more training for officers and have fewer police officers in plainclothes. "I want cops responding to calls, solving homicides, finding missing children," says Brewer.

Brandon Chrostowski, Edwins Leadership & Restaurant Institute Founder
Campaign in a Sentence: "There's more people that I can serve and fight for." Signature Issue: Chrostowski would springboard off the model he used to make Edwins into a nationally recognized nonprofit that trains former felons to work in restaurants. Tech Hub: He wants to incorporate technology into services, including a smart city system to track things such as trash pickup and improve Internet connectivity. Safety First: To combat the gun violence, Chrostowski wants to expand the police department's camera network and community service units, along with increased youth outreach. "I've been to a number of funerals," he says. "Enough is enough."

Jeff Johnson, Ward 10 councilman
Campaign in a Sentence: "Public dollars has to go into the neighborhoods." Signature Issue: He wants to use the city's public funds to spur private investments in overlooked neighborhoods. Up Front: Johnson envisions being a cheerleader for Cleveland. "I will go to Washington, [D.C.], fight against the issues I need to, fight for money for the city," he says. Mandatory Minimum: Johnson was the lone council member to vote in favor of raising Cleveland's minimum wage to $15, and his platform includes support for a statewide increase. "I'm tired of the income gap," he says.

Tony Madalone, Fresh Brewed Tees owner
Campaign in a Sentence: "I'm gonna work my ass off." Signature Issue: He'll extend programs that tackle Cleveland's adult literacy problem and educate adults on a modern workplace. "It's tough to talk about economic development without talking about human development," says Madalone. Wheel Well: He's advocating for a city transportation department to support the county-level efforts by the Greater Cleveland Regional Transit Authority and improve the city's roads. All Together: Madalone wants to bring companies in fields such as specialized manufacturing and food production geographically closer to each other to build a more competitive job market.

Zack Reed, Ward 2 councilman
Campaign in a Sentence: "Nothing stops a bullet like a job." Signature Issue: He plans to build off work he's done to cut down crime in his ward, including creating a program to train ex-offenders to rehab homes and pushing for youth summer jobs. Block Watch: Hiring 400 more police officers to curb Cleveland's gun violence is a top priority. "You can't have prosperity without safety," Reed says. Open Up: Reed will open the mayor's office for two hours of public comment every Saturday to reach regular citizens. "I'm their mayor too," he says.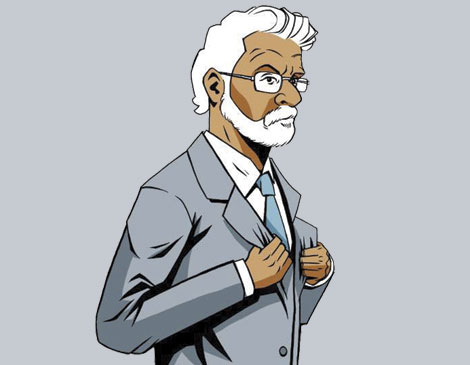 The case for Frank Jackson
Cleveland's nine-candidate primary is about one man: Frank Jackson. After more than a decade in office, the mayor has created a political status quo and established an extensive record.
His plus column could be a book: prudent budget management after the 2008 financial crisis, raising the city's high school graduation rate, near West Side development, a housing boom downtown and realizing the waterfront's potential. Plus, during a dynamite 2016, we flawlessly hosted a national political convention.
There were difficulties too. The shootings of Timothy Russell, Malissa Williams and Tamir Rice, paired with the Justice Department consent decree, revealed a broken police department. Then there's The Plain Dealer investigation showing that Jackson's administration bungled the cleanup of lead-poisoned homes. Jackson's insistence on closing Public Square to bus traffic was also a miscue.
But the mayor is showing a lot this election season. After passing an income tax increase, Jackson's administration is hiring police officers, pushing a plan to stop youth violence and assembling a fund to spur neighborhood development. Advantage, Jackson.