Even though it's an exhibition game, the '97 All-Star Game is one of my favorite memories — up there with our post-season runs.

I wasn't disappointed I didn't start. I was just honored to be there. Period.

I knew Pudge [Rodriguez] wasn't going to catch the whole nine, but I didn't know when I was going in. I started getting loose during the fourth or fifth inning. It just so happened that all the stars aligned.

Coming in on a 30-game hit streak, I was confident, but I over-swung at two breaking balls because I was so pumped and anxious.

Shawn Estes had a big breaking ball and a fastball. When you have to respect the breaking ball, you can't cheat to hit the fastball. I stepped back and calmed myself down. I was hunting fastballs. Come on, man. You've done this before.

With two outs and a runner on second, all I was trying to do was put the ball in play and see what happened. I wasn't trying to hit a home run. Sometimes when you try to do less, you do more. This time less was more.

He threw the perfect pitch, a change-up in the zone. I was able to see it real good because my eyes were square to the ball. I wasn't trying to lift my leg or pull the ball. I threw my hands, and it just went.

I didn't feel it in my bat, so I knew I hit clean. I didn't think it was high enough, but as I was running, I could see the ball gaining altitude. You could see the flashes and the people standing. The roar got louder. I knew it was gone by the time I reached first base.

I didn't feel anything when I was running. Wow, this is unbelievable. People were shouting "MVP." I thought about my grandmother, who had passed away a few days before. I felt like she was there running with me.

The players greeted me outside the dugout and pushed me out to take a curtain call. I've never been a guy that liked to do curtain calls. It's not that I don't want to accept it.

I'm just not the "rah-rah" type of guy. I like to play the game the right way, the way my dad taught me. Respect the opponents. But that was a special moment.

After the game, I got to experience the MVP trophy presentation with my son. He was just 7 years old, and now he's a grown man.

He still has my trophy. As soon as he jumped on the field he claimed it. It's mine Dad.

Legendary Company
Sandy Alomar Jr.'s homer is the one we remember, but these Tribe stars have their own pages in the All-Star Game history books.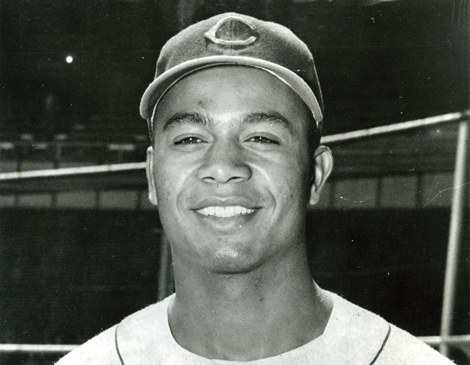 1949: Larry Doby
Jackie Robinson gets all the credit, but the Hall of Fame center fielder, whose Major League experience was similarly vitriolic, broke the American League's color barrier just 11 weeks after the National Leaguer. Two years later, though he went 0-1 in his first of seven All-Star appearances, the American Leaguer joined Robinson and two other NL players in Brooklyn's Ebbets Field as the first black men to play in the Midsummer Classic. Iconic, glass-ceiling-shattering moments like this would decorate the rest of Doby's 13-year MLB career.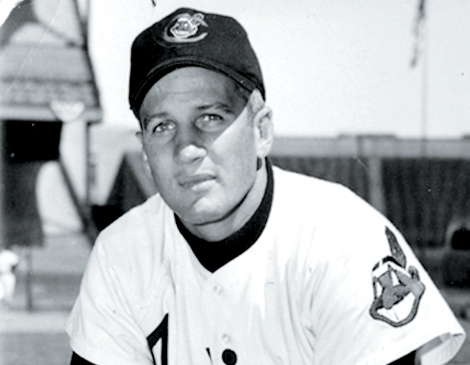 1954: Al Rosen
The third baseman was fresh off an MVP season in '53 when the league's best gathered at Cleveland's Municipal Stadium. Fans got even more than an 11-9 barnburner. Locals also cheered Rosen to a 3-for-4 batting record with two home runs and five RBIs. Leading the AL to victory certainly would have earned him an MVP trophy had they given them out back then, especially considering Rosen played with a broken finger.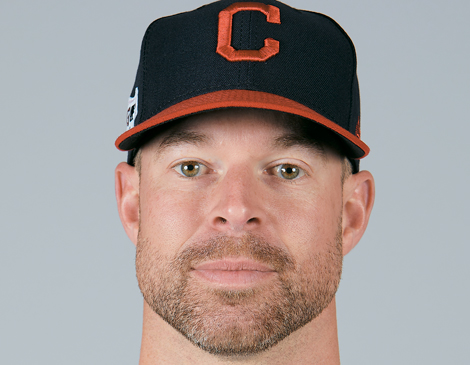 2016: Corey Kluber
The righty threw one scoreless second inning and was credited the win in a 4-2 game at San Diego's Petco Park. In classic Kluber style, the quiet performance seemed pretty typical at first. But 2016 was the last year the All-Star Game determined who earned home-field advantage in the World Series, a rule that had gone into effect in an attempt to "make the game count" in 2002. Indians fans wouldn't appreciate the ace's performance until four months later, when the Indians found themselves at home for Game 7 during the Fall Classic.