There's a whole new level of intensity to playoff baseball — which means your gear needs to rise to the occasion too.

So as your American League Central Division champion Cleveland Indians begin the Division Series against the defending world champion Houston Astros, demand for T-shirts, hoodies and sweatshirts has reached an Indian Fever pitch.

"We've been restocking like crazy," says Greg Vlosich of GV Art & Design from the company's Lakewood store. "People have been excited for the Indians all year long, but we're really getting a big response for the playoffs."

Here are five fits sure to be a hit no matter where you're watching the game.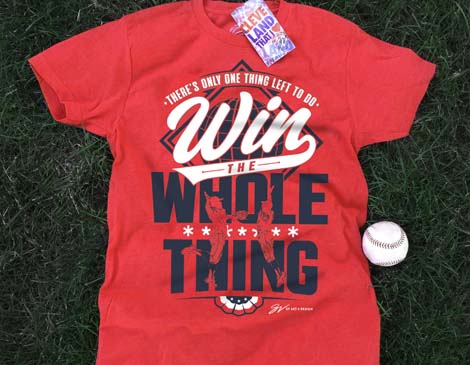 We've been here before. Now, there's only one thing left to do. GV Art & Design adds a little Major League pep talk to your T-shirt game with its "Win The Whole ****** Thing" tee ($28). 17128 Detroit Ave., Lakewood, 216-273-7188; 38038 Second St., Willoughby, 440-525-524, gvartwork.com




While the teams weren't very good, the threads sure were fire. Homage pays tribute to the Indians' arch-lettered jerseys from the 1970s with a crewneck ($60) with old-school throwback lettering and Cleveland colors. 235 Main St., Westlake, 440-925-4178; 300 Park Ave., Suite 154, Orange Village, 440-588-8008, homage.com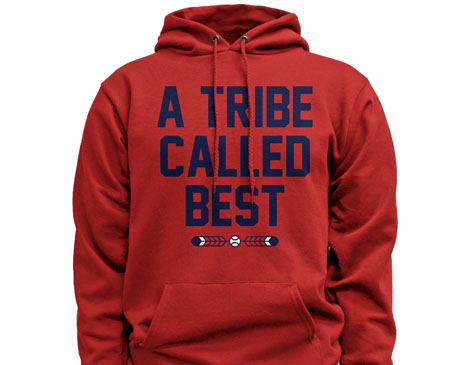 With a playful riff on hip-hop group A Tribe Called Quest, Fresh Brewed Tees' new A Tribe Called Best hoodie ($49.99) let's everyone know what you think about the Indians chances at its first World Championship since 1948. Yeah, we got it from here. freshbrewedtees.com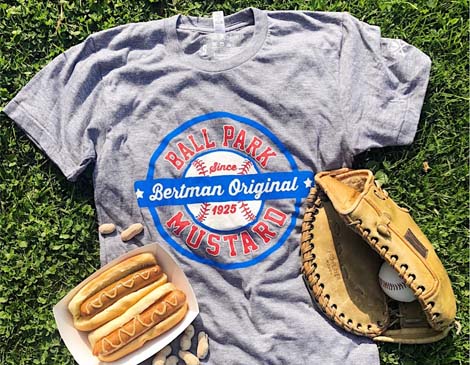 Playoff baseball requires a little extra mustard. So spread the word about your dogged devotion to Bertman Original Ballpark Mustard with CLE Clothing Co. T-shirt ($28). 342 Euclid Ave., Cleveland, 216-736-8879; 11435 Euclid Ave., Cleveland, 216-465-9595; 64 SS Comet Lane, Westlake, 440-899-2969; 3265 W. Market St., Fairlawn, 330-835-4401, cleclothingco.myshopify.com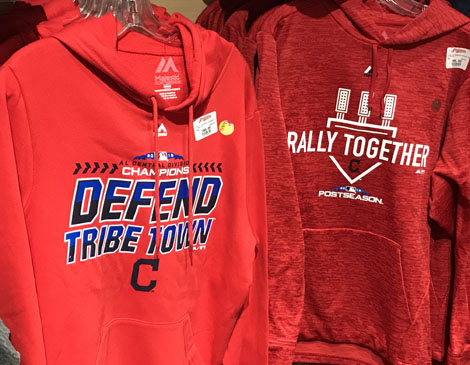 You've added Raise the Flag and Take '17 to your postseason collection, so you're officially back to Defend Tribe Town with a MLB-branded Majestic hoodie ($69.99) or the #squadgoals-worthy Rally Together fleece pull-over hoodie ($79.99) from the Progressive Field Team Shop. 2401 Ontario St., Cleveland, 216-420-4444, mlb.com