The best part about summer's end: Cleveland Browns training camp. In Berea, players sweat it out for a roster spot, coaches cook up schemes and fans see the labor that will hopefully bear victory's fruit. Whether you're a football fanatic or a selfie collector, Debra Darnall, aka "The BoneLady," explains why training camp is the ultimate Browns season kickoff.

Training camp's not just about the team running drills, but where families come, bring their kids and enjoy a day of Browns fan camaraderie. Everyone gets a chance to interact with the players and soak up the excitement of the start of another Browns season. It's just a great way to spend a summer day. Not everyone can afford to attend games during the season, but training camp is so accessible and open to everyone. Football brings people together, and I hope it always stays that way. This year, there's a totally different energy around this team. For the last 20 years, I've felt like we were the jilted lover left at the altar over and over again by new regimes that were [going] to "change the culture of losing." This time I really feel like we're onto something. Let's enjoy this ride wherever it leads. — as told to Kevin Carpenter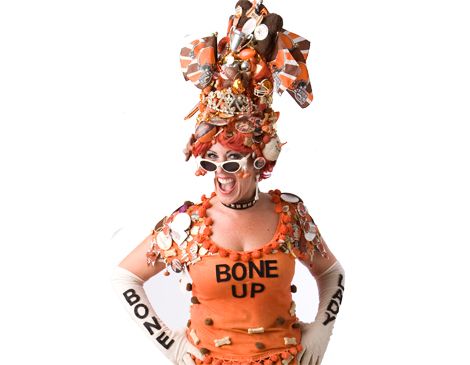 Back Field: Shining Training Camp Moments
We look back at three memorable training camp moments in the Browns' expansion history.

1999 | Shuttles from the Cuyahoga County Fairgrounds started ferrying fans to the practice facility before sunrise. By the time the reborn Browns took the field hours later, a cacophony of barking drowned out the coaches' whistles. After three years of empty Sundays, Cleveland was ready for some football. And the Browns were back.

2001 | In the first scrimmage of camp, running back Ben Gay burst through an open hole — and straight into Cleveland's heart. The erstwhile Texas high school football legend, working in a nursing home until Butch Davis offered him a tryout, quickly went from unknown to fan fave. Gay only lasted a season, but memories of fans chanting his name at every practice live forever.

2018 | ˝ Not all training camp intrigue takes place on the field. Last season, the mysterious QB RV parked in Berea captivated fans and viewers of Hard Knocks alike. A sanctuary from the prying eyes of HBO, Baker Mayfield and company retreated into the RV between practices to rest and study. Best part? It worked. Mayfield set an NFL record for rookie touchdown passes and looks every bit a franchise quarterback. Finally.

Bubble Boys: Three To Watch
For some, success is measured in touchdowns. But these three on-the-bubble players are just fighting to make the team.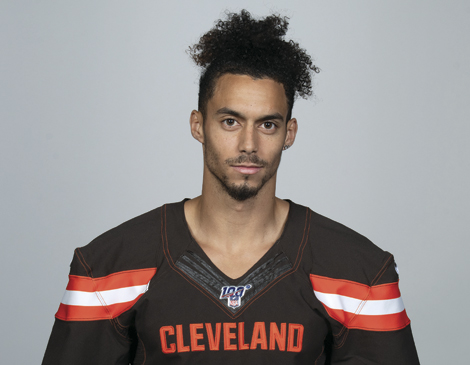 Damon Sheehy-Guiseppi: The undrafted 24-year-old crashed an NFL tryout this spring and turned heads with a blazing 4.38-second 40-yard dash. Out of money, the wide receiver slept on grass outside a Miami gym before heading to Cleveland. The Browns receiving corps is loaded, but kick returning could be his ticket onto the roster.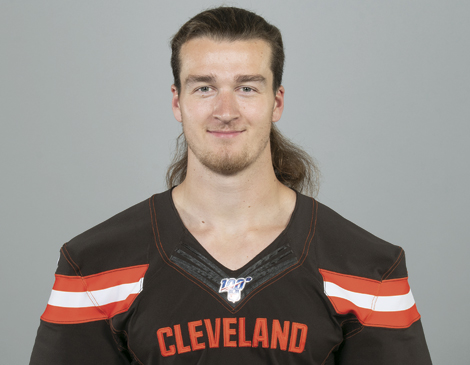 Jamie Gillan: Dubbed "The Scottish Hammer," the punter has an all-pro nickname. But unseating Britton Colquitt won't be that easy. The ex-rugby player boasts a strong leg and a quirky "knuckling" punt that unnerves returners. The Scot might be an option on kickoffs, too.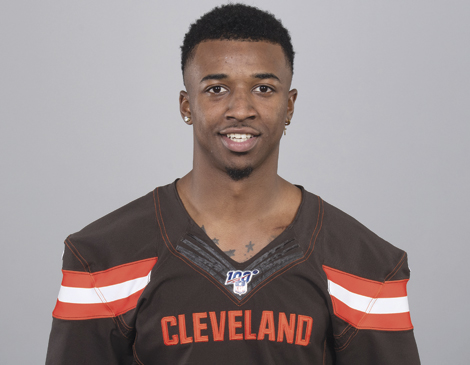 Donnie Lewis Jr.: A seventh-round pick out of Tulane, the defensive back dropped in the draft after fracturing his foot at the prestigious East-West Shrine Game. Perhaps a bit undersized, he competes best when the ball is in the air. A strong camp should earn Lewis a backup role.




Run, Baker, Run: How To Blaze Your 40-Yard Dash Time
In football, speed kills. At Browns training camp, fans can put their 40-yard dash to the test in the interactive Play Football space. Before you run, practice these tips from University of Mount Union strength and conditioning coach Steve Tracy. "You'll feel a lot smoother going through these phases," he says. "There's not much wasted motion."

Step One: Set Up Set up 6 inches behind the starting line with your dominant foot forward. "Line up the big toe of your other foot behind the heel in front," says Tracy. "If it's right foot forward, place your left hand down on the line and your other hand [back and] straight up in the air."

Step Two: First Step and Drive From the starting position, drive explosively off the front foot, nearly leaping forward. "We call that a forward bound," he says. "Lean forward because you don't want to pop up too early. Then speed up as fast as possible."

Step Three: Finish Strong After 15 yards, gradually become more upright as you near the finish line. But keep driving and don't let up. "Arms stay at 90-degree angles, moving only at the shoulder," he says. "Don't stop early. Sprint all the way through the finish line."