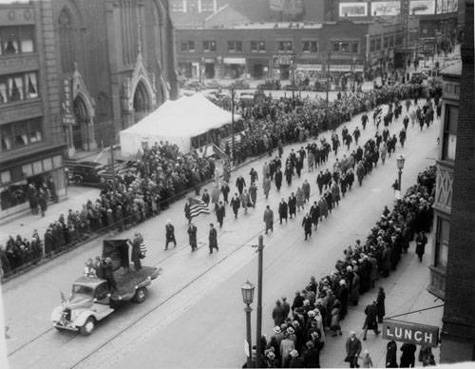 1935
Cleveland's St. Patrick's Day Parade started in 1842, according to the Irish American Archives Society in Cleveland. By the '30s, when this elevated shot was taken, the parades were can't-miss spectacles.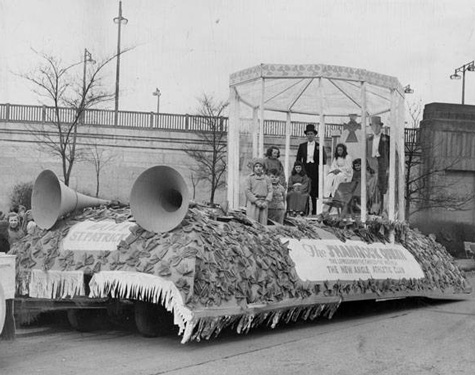 1948
This parade float was entered by the New Angle Athletic Club and "drew loud cheers from spectators along Euclid Avenue," according to reports.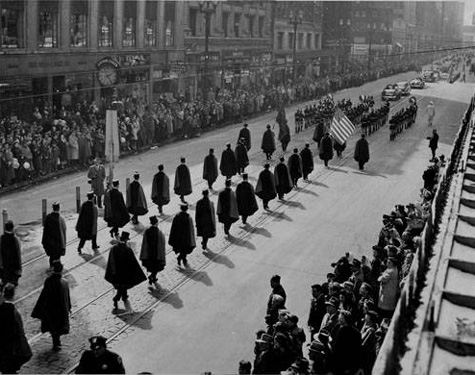 1949
St. Patrick's Day paraders don capes and top hats.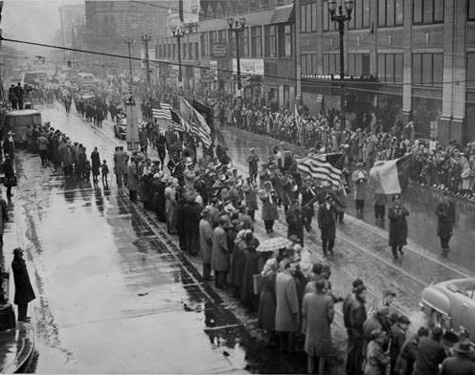 1950
View of the St. Patrick's Day Parade at the intersection of East 12th Street and Euclid Avenue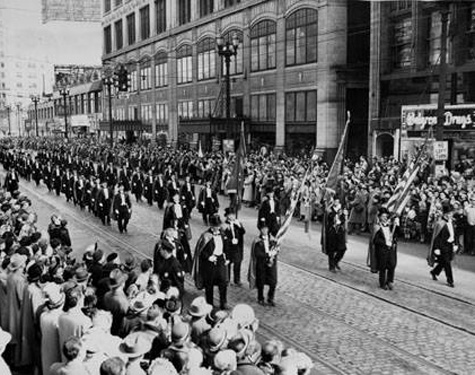 1951
Knights of Columbus members in full dress march down Euclid Avenue.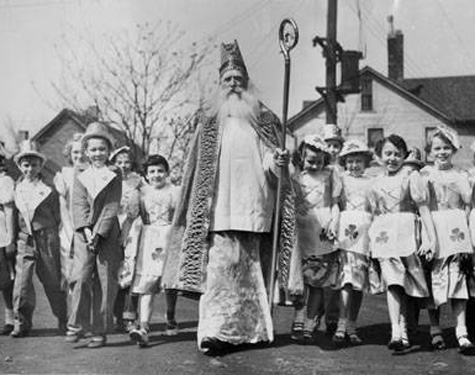 1954
Dressed as St. Patrick, Mike Sweeney leads a group of children in shamrock gear from St. Patrick's Parish School.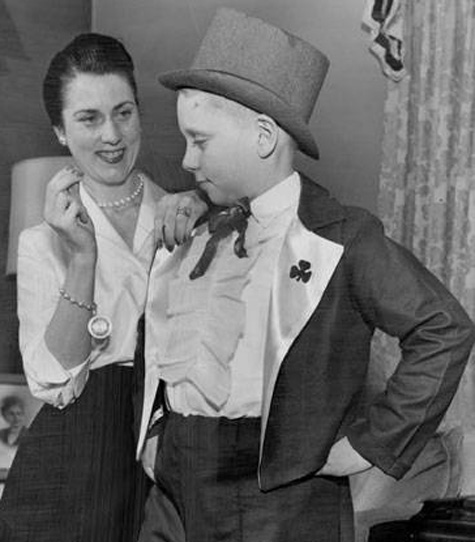 1957
Poor Tom Carey is dressed in a St. Patrick's Day costume by his mother, Mrs. Arther F. Carey.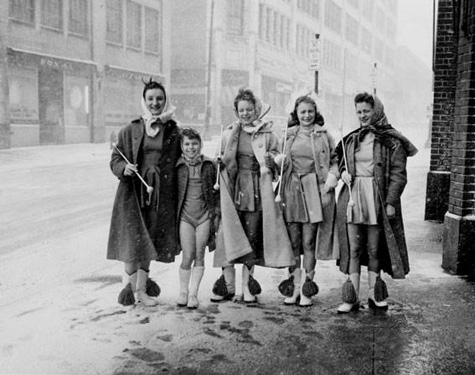 1959
Carol Koontz's Majorette Troupe of Canton — including Lyvonne Gardner, Paula Gibson, Linda Gaff, Irene Rowan, Barbara Norris — learns a snowy lesson about Cleveland springs.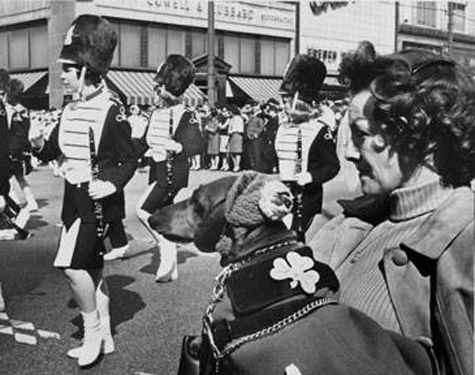 1966
Mr. Schnappz the Dachshund and his mom, Mrs. William Doran of Shaker Heights, watch St. Patrick's Day Parade.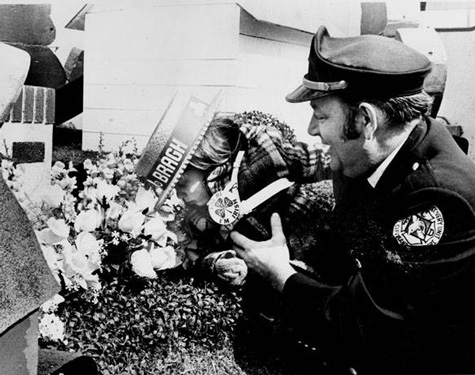 1975
A fireman holds a 3-year-old child as he smells the flowers by a St. Patrick's Day parade float.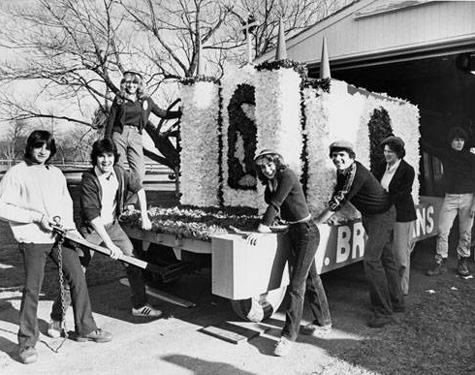 1979
Rich Frindt, Joe Mason and friends from the St. Brendan Youth Group pose near their parade float.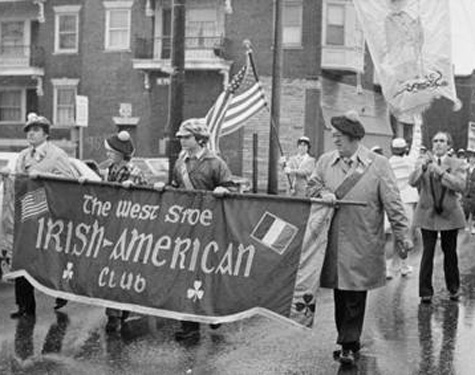 1980
The West Side Irish American Club celebrates St. Patrick's Day.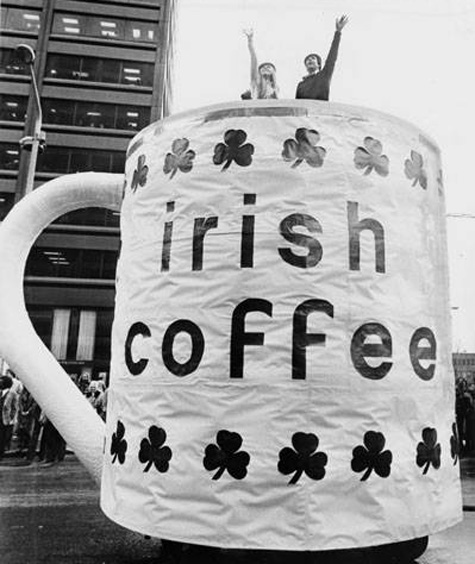 1980
An ode to Irish Coffee floats down Euclid Avenue. Read more about Irish Coffee and find a great recipe in this month's article.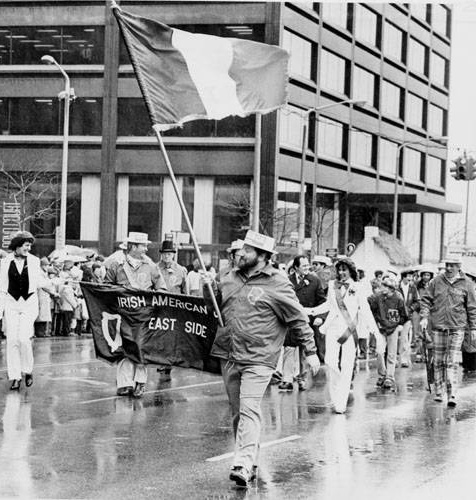 1980
The East Side Irish American Club marches down East 9th Street.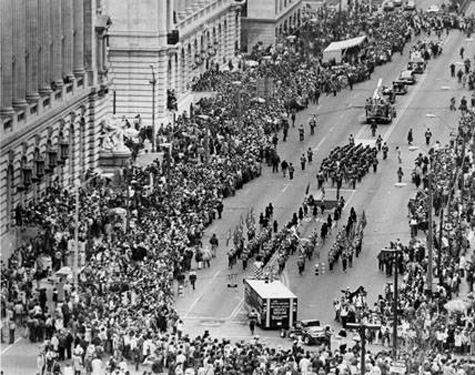 1982
The St. Patrick's Day Parade nears Public Square.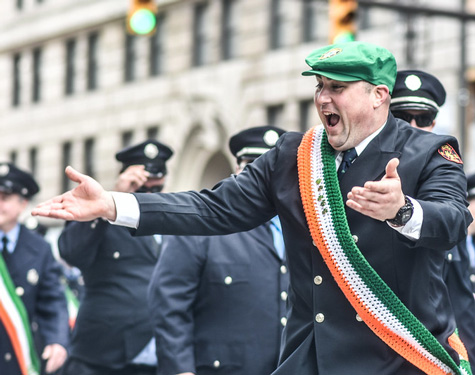 2016
A Cleveland firefighter greets the crowds at the St. Patrick's Day Parade.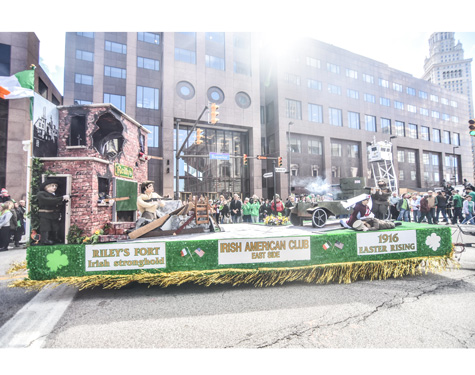 2016
The East Side Irish American Club honor the 1916 Easter Rising with a parade float.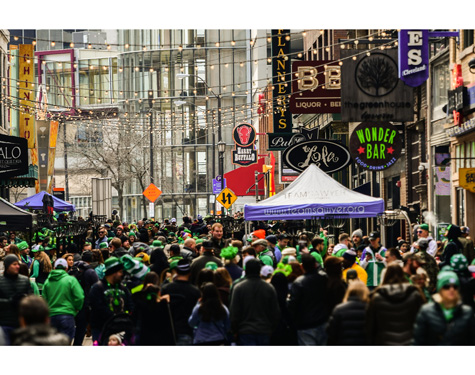 2018
East Fourth Street overflows with green-clad revelers.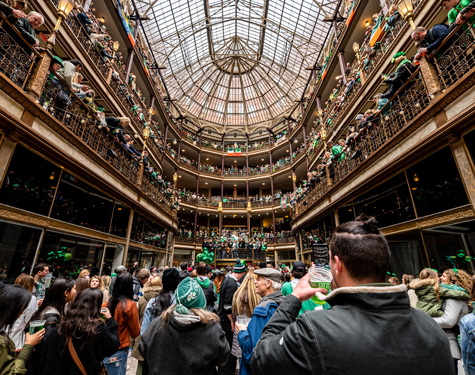 2019
Flags of Ireland hang from the railings of The Arcade Cleveland.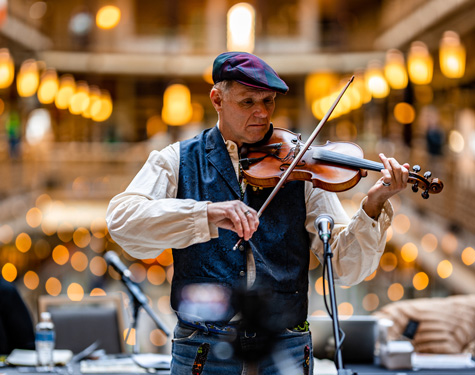 2019
The violin player of a four-piece traditional band fiddles amongst the Arcade crowd.