Lake Erie's biological saga has mysterious origins. Roger Thoma, retired Ohio EPA environmental scientist, speculates inner glacial lakes and rivers — including the Maumee, Wabash and Ohio rivers — allowed species to funnel into the lake prior to the glacial retreat, which would explain the presence of southern species.
"[Yet] there's some species that do not show any indication they've been there for 10,000 years," Thoma says, citing human introduction, anoxia and habitat loss in the last century.
RELATED: Step Inside the Cargill Salt Mines Under Lake Erie
Its tumultuous history chapters many unusual critters. "There's far more going on than we give them credit for," says Roberta Muelhleim, assistant curator of vertebrate zoology at the Cleveland Museum of Natural History.
Here are a few unique creatures that call Lake Erie home: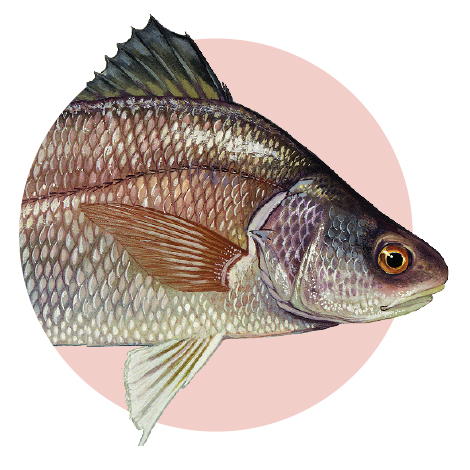 Freshwater Drum
Haunting croaks from below the boat are likely the world's only freshwater drum species creaking a love song. Though culinarily worthless, drums eat zebra mussels, crushing them in their throat and blowing out the inedible splinters through their gills.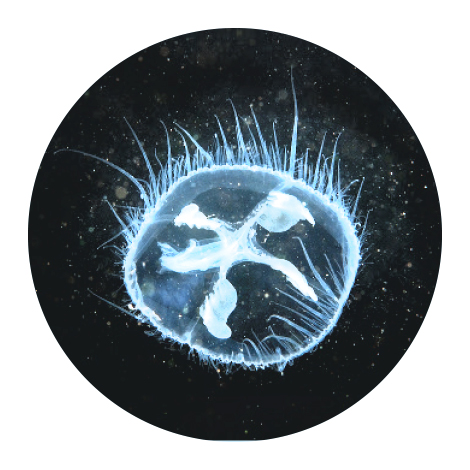 Freshwater Jellyfish
Harmless to humans, craspedacusta sowerbyi principally exist as hydras. When water quality suffers, hydras transform into jellyfish, swarming in two-week blooms to reproduce before perishing. They look like tiny translucent umbrellas.
Freshwater Sponges
Beneath rocks clear of grime off the Bass Islands, freshwater sponges kiss Lake Erie's rocks. The animal is less than an inch in diameter, composed of gold-hued pores and hard-wired for clean water. Despite everything, "[Lake Erie's] not so nasty that it's killed off all the sponges," Thoma says.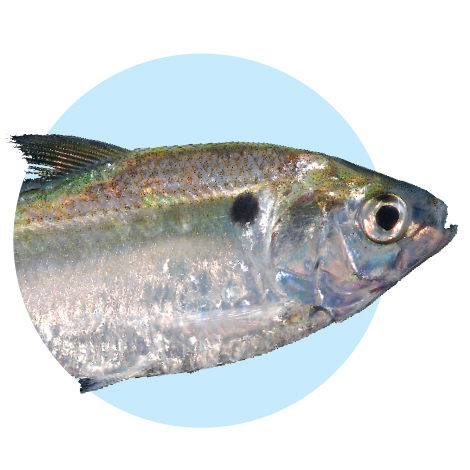 Gizzard Shad
These wedge-shaped, silver fish arrived in Lake Erie in the mid-1900s. Ill-adapted to its winters, they enter Ohio's warm rivers only to die in droves as if part of a cultish pact that short-circuits the food web. "Ninety percent of them die," Thoma says.
Lake Erie Sturgeon
Growing up to 10 feet long and weighing 200 pounds, sturgeon are toothless vacuums that troll Lake Erie's bottom for snails, mussels, and crayfish with electroreceptive barbels. Their bodies were once harvested by fishermen for caviar.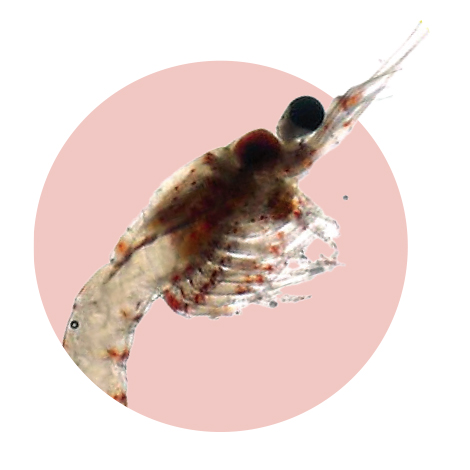 Opossum Shrimp
Opossum shrimp swim upside-down, a tradition started by their ancestors. Millions of these cold-water primitive crustaceans call Lake Erie home. And have, Thoma says, since the glaciers retreated, or, "since the lake was a lake."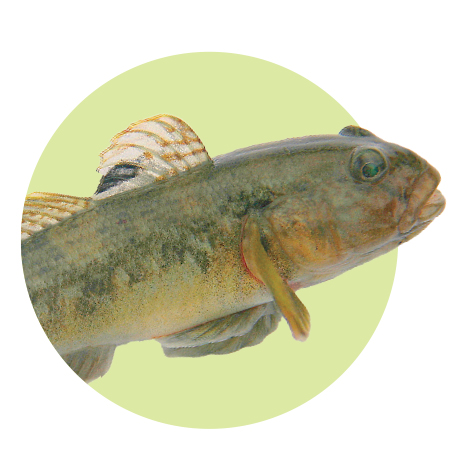 Round Goby
In 1986, Thoma was one of the first to collect and record round goby in Fairport Harbor. Native to foreign seas, round goby have a love-hate relationship with Erie. They prey on zebra mussels, but drive out native benthic species, like darters.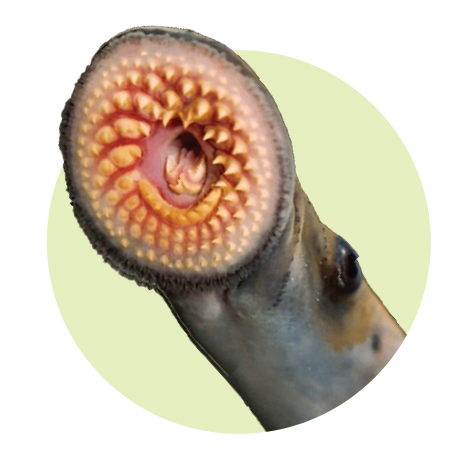 Sea Lampreys
Lampreys start life as tiny filter feeders. The adult fish sports a mouth that looks like a disheveled knife drawer — used to kill 40 pounds of fish per year, says Muehlheim. "Nature always has something that can out-do a science fiction movie."
Spotted Gar
Minnows mosey through an underwater jungle, oblivious to the crocodile-like snoot of a spotted gar awaiting. These endangered, dappled three-foot fish are rare, even in the Sandusky and island areas where they're typically spotted.
RELATED: Why Does Lake Erie Have So Many Shipwrecks?
Want to stay up to date on the latest happenings in Northeast Ohio? Sign up for our
Cleveland Magazine Daily
newsletter, which delivers to your email inbox six times a week.
Subscribe today.