Maurie Jones
Senior Vice President of Marketing, Wayne Homes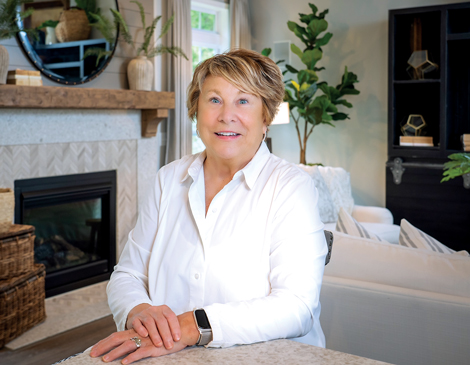 When Maurie Jones was considering her future, child psychology was the plan. She graduated with a bachelor's degree in psychology from DePaul University. Then, she realized she would have to go to school for four more years to accomplish her goal. She switched gears and started working at her dad's advertising agency. She spent 10 years as an account executive before applying for an assistant position with Wayne Homes.
"My interview with the owner lasted three hours. He told me he wasn't going to let me go until I agreed to work for him," Jones reveals, adding that the owner was particularly drawn to her background in psychology. "There were other jobs that offered more money, but Wayne Homes was the only place that made me feel comfortable," she says.
Wayne Homes is an on-your-lot builder that has been in business for 49 years, and Jones has been there for 36 of them. During her tenure at the company, she's taken on many roles, including salesperson, sales manager, director of sales and marketing and vice president of marketing. She's participated in the National Association of Home Builders International Builders' Show and spoken at various events about online marketing and sales.
In 1998, Jones moved to Jackson Township with her husband and two young children to take on a leadership role at the company, which at the time was on Arlington Road in Green.
"It's so great to see how Green has grown and being a part of that," she says. "When we first came here, we were the only ones on our cul-de-sac. Now, there's places to go to lunch and things to do. It's a really nice area to be in."
As Jones approaches retirement in April, she looks back at her time at Wayne Homes with fondness.
"I'm really proud of the brand and culture we've created," she says. "It never would have been a job I looked for after college, but it fit perfectly after my experience at my family's ad agency and my psychology degree."
Jones attributes her success to her mentors and bosses and encourages other businesswomen to find a career that offers similar support.
"You spend more of your life at your work than you do at home, so don't you want to love what you do since you're doing it more than you're doing anything else?" she says. "Loving your job happens through relationships. Look for mentorships — that's where you're going to get your satisfaction. But also don't let anyone short-change you. Know what your value is and go for it."
Dr. Alexsandra Mamonis
Internal Medicine Physician,Summa Health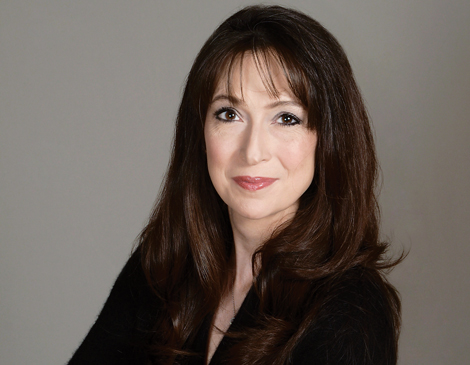 Dr. Alexsandra Mamonis wanted to be a doctor from the time she was 5 years old. Ironically, visits to the doctor's office were not positive experiences for her, but she admired her pediatricians. One day, she was complaining to her doctor that the shots he was administering were painful, and he said, "If you think you can do better, then do it better."
Challenge accepted. Mamonis attended medical school at NEOMED and completed her residency at Cleveland Clinic
Akron General before opening her primary care practice in Green in 1996. At the time, there weren't a lot of businesses located in the city.
"A lot of it was still farmland," she says. "It's been amazing to see the growth."
She chose Green as the location for her practice because there were no female internal medicine physicians between Akron and Canton and she saw a niche that she could fill. She also was drawn to the city's small-town charm.
"I have patients who've been my patients for 25 years," she says. "You get to know them and their children and now their children's children. It's kind of its own little family."
Initially, Mamonis thought most of her patients would be women. But it's pretty much an even split. "It's been a very positive experience," she adds.
Mamonis is an internal medicine physician, which means she treats everything from cuts and bruises to pneumonia, heart disease, diabetes and anything in between. She chose the field because she gets to work with all of the body systems and enjoys putting pieces together to figure out how to best treat someone.
Mamonis says the biggest challenge of her career was navigating the pandemic.
"It's a relief that we got through COVID-19," she says. "The beginning was so difficult because there were no resources or information available, and people were scared. We couldn't even get masks, gloves, gowns or disinfectant. We were so busy just trying to provide the best care that we could."
Taryn Chmielowicz
Vice President of Marketing, DRB Systems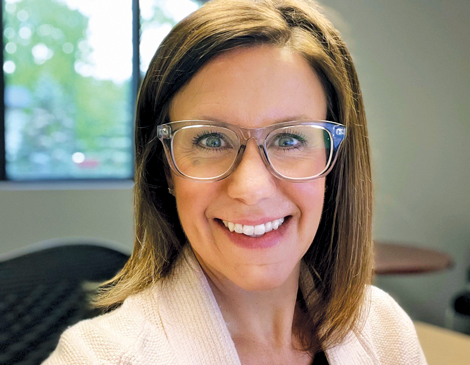 As the vice president of marketing, Taryn Chmielowicz and her team of 11 are responsible for product marketing, collateral, trade shows and events, digital marketing, websites, sales collateral, public relations and some internal communications. As DRB Systems reorganizes to scale for growth, everyone wears multiple hats; Chmielowicz wouldn't have it any other way.
"I love that my job is different every day," she says. "There's always a new challenge or opportunity, which makes things interesting."
Chmielowicz graduated from John Carroll University with a bachelor's degree in marketing. She worked for a couple of distributors, one of health and wellness products and one of tire supplies, before joining DRB Systems, which focuses on providing technology for the car wash industry.
"Watching our customers succeed is very rewarding. We're in a growing industry, especially in Northeast Ohio, where there's a lot of car washes being built," Chmielowicz says. "One of the other things I like most is being able to develop a team. We're really building our skill set, and that's definitely the most rewarding part of my job."
For Chmielowicz, a career is something you spend your life building upon. She emphasizes the importance of making connections, finding a mentor and creating a work-life balance.
"My career is something that I can't imagine doing anything else at this point. When I'm outside of work, I'm always thinking in those terms. There's marketing everywhere," she says, adding that she's passionate about spending time with her husband, two sons and other family and friends attending sporting events, boating on Portage Lakes, hiking and paddleboarding. "Here at DRB, people work very hard for each other and want to work hard for the business. At the same time, it's also important to have a work-life balance — whatever you think that should be."
Sue Spargo
Owner, Sue Spargo Folk-art Quilts Inc.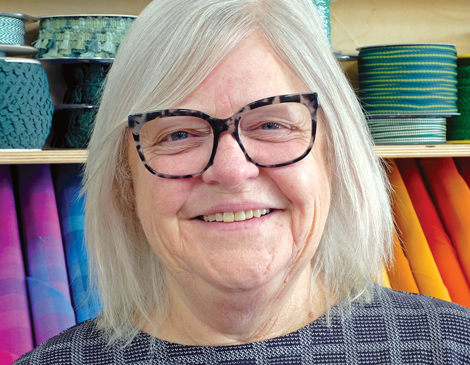 Twenty-years ago, Sue Spargo discovered a way to turn her passion into a successful business. Born in Zambia, Spargo grew up in South Africa, where she was a nurse. When she moved to the U.S. in her early 30s, she didn't have the credentials to continue her career in the medical field. She needed to find a way to support her four children. She loved sewing and decided to make a living from it.
"Back when I started the business, I was really the only person working in wool, so that was one of the big challenges — that and growing my business from the ground up as a single mom," she says, adding that she started the business in the basement of her home. Now, she has 22 employees and works closely with three of her children. "It's hard work, but very rewarding."
With a focus on folk art, Spargo's retail store, located in Green, offers makers an array of hand-dyed wools, embroidery threads, textile fabrics and more.
"We support women in business and have a lot of handmade things and do co-ops, and it's a very colorful place," Spargo says. In addition, she hosts sewing and embroidery classes — not just in Green, but all around the world. Her travels have taken her from Australia and Vietnam to Italy, Portugal and many other countries.
"Traveling gives you a much broader outlook on life and appreciation for what you have," she says. "I'm grateful that I found something in my life that I'm so passionate about and have been able to influence people all over the world and teach them some sort of handicraft."
In addition to traveling and teaching, Spargo is passionate about giving back. Her business's Create for a Cause charity project has created fidget blankets for GreenView Senior Assisted Living, as well as heating pads, pillowcases and drawstring bags for other local organizations.
"I feel strongly that you need to give back in many ways, so we give back to the country I came from and also to the local community," Spargo says. "For me, it's just part of having a business."