The fashion world has been abuzz with last weeks' New York Fashion Week and last night's Emmy's. But for Kevin Love, the best looks are coming off a different kind of runway — the NBA pre-game walk to the locker room that takes place in arenas from coast to coast.
The highly anticipated ritual is where NBA stars showcase their personal styles by wearing everything from fedoras to short pants to three-piece suits.
"It's become a runway for a lot of guys to show what inspires them," says the Cavs' who signed a four-year $120 million contract with the team in July. "It's a fun way to throw different pieces on. Some guys go outside the box and some keep it classy."
For the past three years, Love has been a style ambassador for Banana Republic, an association that culminates in today's release of his new fall clothing line, BR/K.Love-18, in stores and online.
"As a brand, we felt Kevin's rugged athletic style was a good fit," says Nicky Weisman, Banana Republic's vice president of men's fashion.
The NBA All-Star talks with us about the new line, the upcoming season and life without LeBron.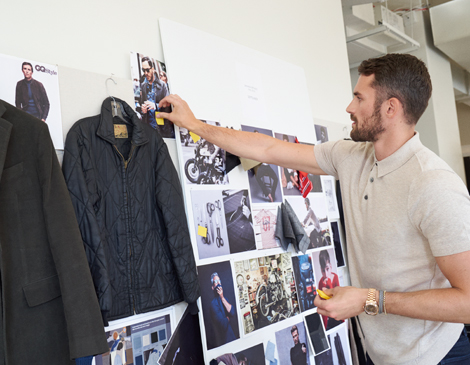 Q: How would you describe your style as reflected in the new collection?
A: Classic comfort. Especially with it being fall, this reflects who I am and speaks to me and my style. There are so many different fall colors like our wine-colored jerseys and mustard colors. I really love the transition from summer to fall.
Q: When did your interest in fashion begin?
A: I was a little rough around the edges coming from Portland, Oregon. I would usually wear jeans and a plaid shirt. When I came into the league, I wanted to dress for the man I wanted to become.
Q: Your former teammate LeBron James is known as one of the NBA's best-dressed players. Did you consult with him during your design process?
A: LeBron is obviously serious about his fashion. It was fun to pick his brain for ideas.
Q: Many are calling you the centerpiece of the Cavs this season. What are your expectations for the team?
A: Any time you lose the best player in the world the expectations are for a huge drop-off. The guys on this team are hungry and are looking forward to stepping up. It's going to be a different feel, but it's going to be a lot of fun to build something. It will be cool to see where this goes.