Some guys don't like to shop for clothes or want to spend a weekend afternoon picking out polos and ties. So for J3 Clothing Co. owners Joe Paster, J.B. Dunn and Jack Madda, making their upscale men's clothing store feel more like a place men would want to hangout in was part of their business model when they opened 10 years ago in Moreland Hills.

"We have guys who come in here on a Saturday afternoon, have a beer, watch golf and just hangout," says Dunn of their storefront that boasts wood floors, large glass windows and plenty of comfortable seating. And if they happen to pick up a Corneliani navy stripe shirt or a Canali blazer along the way, that's even better.

With a knowledgeable staff and five full-time tailors on site, getting the right look and fit is easy with their help. "We ask questions: What are we trying to accomplish here? Is there something that you want to pair this with?" says Dunn. "It's finding solutions to the reason why [our customers] walked through the door."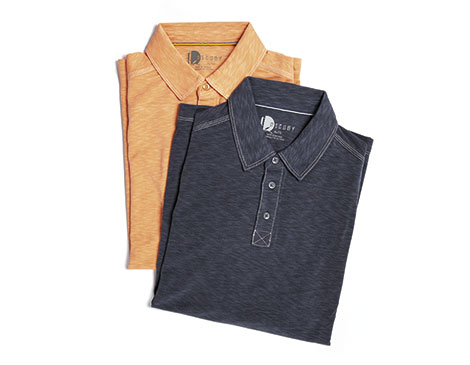 An Item We Love: Upgrade your basic T-shirt with Nicoby's modal slub polo ($89), which boasts ultra-soft and breathable fabric.

34105 Chagrin Blvd., Moreland Hills, 216-285-0555, j3clothing.com



Click here to explore more than 30 local shops and boutiques as part of this month's "Shop Local" package.