Walking up to sozo, it doesn't look much different than the other sleek store exteriors at Pinecrest. That is, until you open the door and immediately see the showstopper in the back: a floor-to-ceiling glass wall revealing employees at work, making Sozo products on-site.
Past the rows of wine red track suits, where stormy blue tees and forest green sweatpants hang on floating wooden shelves, a modern workshop whirls with sewing machines. Three to four creators work magic beneath walls adorned with spools of thread in colors across the rainbow. It's mesmerizing to watch, especially when you know that everything made there will end up a few feet away in the storefront.
"[It's] to show people our great materials and quality but also show what goes into making it," says Danielle Pusateri, lead designer at Sozo. "We're standing behind our brand and showing that we're actually making it. You never really get to see who makes your clothes."
The clothing makers are fellow Clevelanders, bringing Pusateri's designs to life. The backroom sees constant activity among tables fully covered in colorful fabrics, all of which are "hand-selected and ethically sourced," says Sozo COO Christine Rizk. While most items are made back-of-house, the Camp Flannels ($168) and Tech Pants ($148) are made elsewhere in the U.S., using those same selected-with-care materials.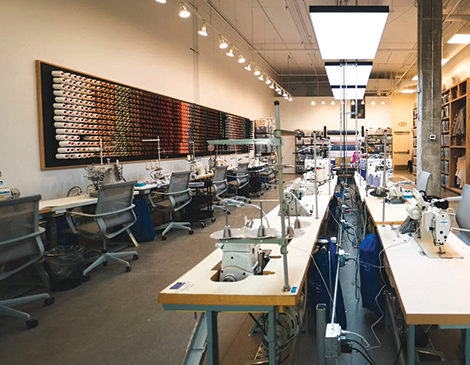 Winding through the store, you can't help but stop to feel the quality of the brand, smoothing your thumb over a hand-stitched Sozo crest design on a Casual Heavyweight Hoodie ($128).
"The whole concept of why we were so excited about having a store is so that people can really touch and feel and, at the same time, have the experience coming in," says Rizk. "And, seeing someone back there making it might make them think more about what they're consuming."
Pusateri says that though the cost of Sozo products might be higher than other brands, you walk away knowing you got something well made and built to last. She believes it also teaches people how to care for their wardrobes better.
"We wanted to approach it from a sustainability aspect. We're the opposite of fast fashion," says Rizk. "We'll always think about local first."
Products we love: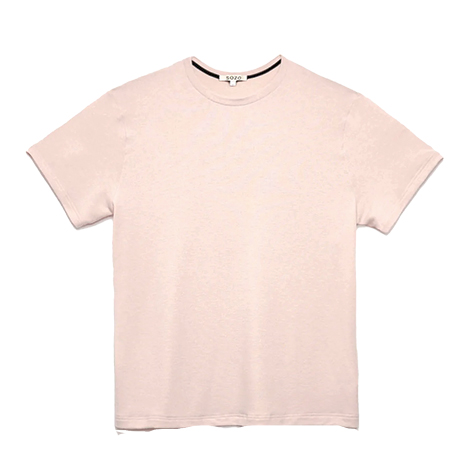 Heights Blend Tee ($98)
The softness of this polyester and rayon tee has a feeling akin to cashmere. "Elevated tees are my favorite because they're structured, sturdy and look good on all body types," says Pusateri.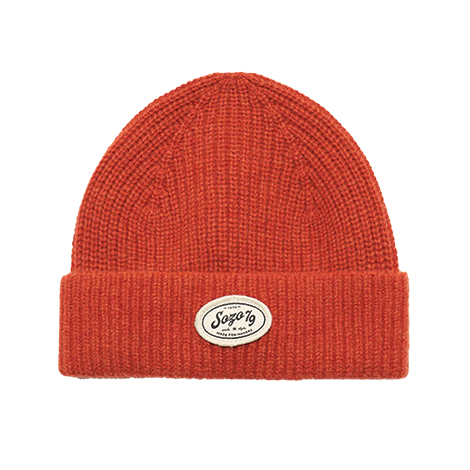 City Beanie ($98)
We are in the thick of a classic Cleveland winter, and this cashmere hat comes in a multitude of colors that will fit snugly to keep you warm. They are Rizk's favorite because of their softness and versatility.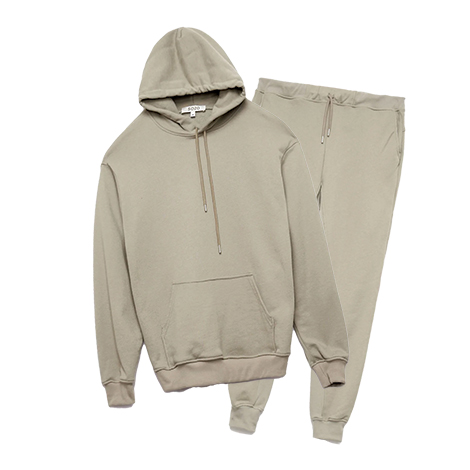 Sozo Lightweight Sweatsuit ($236)
This combination screams style and comfort, coming in an array of colors that fit into the current monochrome trend and are functional for any wardrobe. "I have three little kids at home," says Rizk. "I wear these all the time."