Fans of Antiquation have cupcakes and a century-old house to thank for the Medina shop filled with handcrafted wooden trinkets and Ohio-proud gifts.
In 2012, owner Eric Schultz was helping his now-wife, Shawna Rollheiser, open her popular Medina bakery, A Cupcake A Day while the couple was also renovating a century-old house on Medina's historic town square. Schultz found himself with plenty of well-worn scraps of wood.
"I couldn't part with the material I was taking out, because it has such character," he says. "I started finding ways to repurpose it."
One of Schultz's first projects was a wall hanging in the shape of Ohio constructed out of pallet wood. Within an hour of Rollheiser posting the creation on social media, he had sold 35 — and discovered a passion that eventually led him to open the rustic-industrial home decor and gift shop in 2015.
Nestled in a lower-level space with exposed brick walls and plenty of natural light, the store feels (and smells) like a cozy woodworking shop.
Wooden and metal shelves are crammed full of candles, T-shirts and reclaimed glassware, while dazzling, spiraling Edison lights (various sizes, $5-$70) hang from the ceiling in the back.
Win big with handcrafted games of giant Jenga ($165), Yahtzee ($65) and Connect Four ($249) or a hot-rolled steel cutout of the Cleveland skyline ($35). Delicate 18-inch rose gold necklaces with a charm shaped like the Buckeye State ($30) are also popular, while a variation on the original reclaimed wood Ohio — this time painted in local team colors ($12.75-$109) — remains a staple.
Expect an expanded lighting department and more customization options later this month. "We continue to grow in ways that allow for infinite possibilities," Schultz says. "That just makes it really fun."
When You Go
Antiquation
236 S. Court St., Medina, 330-722-4339,
facebook.com/antiquations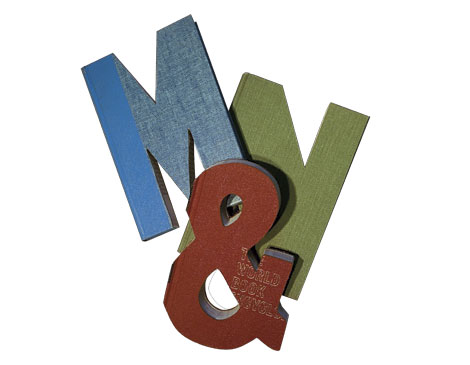 When a nearby nonprofit bookstore received an abundance of old dictionaries and encyclopedias they couldn't resell, Schultz saw the perfect raw material for a new item. Using a scroll saw, he carves letters of the alphabet ($10) from the vintage tomes. The recycled words have been massively popular, Schultz says. "We have been selling out of those left and right."