After Steve Meka and David Willet decided to make their own line of soaps, they took it very seriously. "I would send out a batch of soap to 20 people with a survey: Do they like the lather, the smell? Did it dry or moisturize their skin?" Meka recalls. "They would send it back, and I would redo it and send them another one."
When Meka got it right, the couple launched Stem Handmade Soap online. Sales boomed, and they decided they needed a bigger workspace than their home's basement.
Now, five years later Stem Handmade Soap's 230-square-foot space in Lakewood smells like a lavender garden and is filled with racks and tables of lotions, body butters, bath bombs, scrubs and candles.
"The smell is what people like," says Meka. "But what the soap does for their skin is why they come back."
Take the best-selling bar of soap ($6) in scents such as spa, lavender, lemon verbena and orange clove all made from safflower, babassu, coconut and soybean oils and shea butter. "When you get out of the shower, it feels like you just put on lotion," he says.
The pair finds inspiration for new scents in the most unlikely situations. The twisted citrus body butter ($12) was inspired by a gin cocktail Willet had on a dinner date. "It's fun when you're telling customers, 'Well that's from an alcoholic drink from Noodlecat,' " he laughs.
For those who want to scrub in on the fun, sign up for a soap-making class ($75 per person) and craft your own set of nine bars. "They create their own scent and they name it," says Willet. "It's very personal to them."
Nearby Find A bookworm's retreat, the Bookshop in Lakewood is filled with more than 8,000 secondhand selections. 15721 Madison Ave., Lakewood, 216-221-5222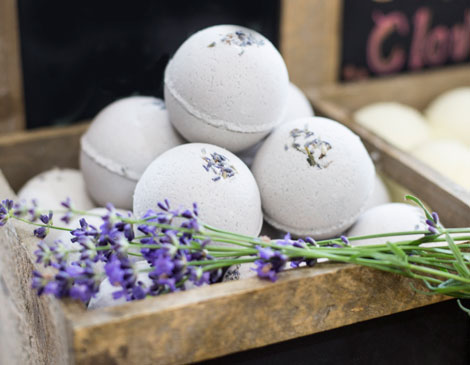 Super Soaker
When added to water, the lavender bath bomb ($4) releases coconut and sweet almond oil that clings to skin for more moisturizing while you relax.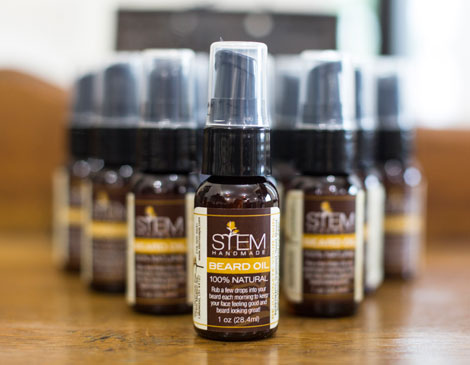 Groom Kit
Get no-shave-November ready with this beard oil ($18). Made with jojoba, argon and grapeseed oil, it digs deep into pores to keep your scruff soft.