Artisans at the Arboretum
Talk about shopping with a view. Made Cleveland is partnering with Kirtland's Holden Arboretum this coming weekend, to bring you a market featuring 18 local vendors such as Venus In Apothica, Peachy Kei, The Home Pantry and many others. Explore the beautiful, expansive grounds of the botanical gardens or go on a scavenger hunt between shopping.

"All of the vendors are nature-centric and use sustainable materials," says Made Cleveland's owner Ash O'Connor. "We're really excited for this partnership. We wanted to hand-select vendors that emulate the ethos of the arboretum."

If you can't make this weekend, be sure to also visit Made Cleveland's retail pop-up in Coventry Village. From Nov. 26 to Dec. 23, this market will feature interactive events such as live glass blowing demonstrations from Larchmere Fire Works along with a showcase of curated gifts for you and your loved ones.
Item You'll Love: Pick up a soothing moisturizing lotion ($13.99) or a foaming hand soap ($5.99) from Beesential, a local company started by Solon-based beekepers who have been making skincare products from their beeswax for the last 15 years.

When You Go: Saturday, Nov. 6, Sunday Nov. 7th, 10 a.m. – 4 p.m., at 9550 Sperry Rd., Kirtland, madecleveland.com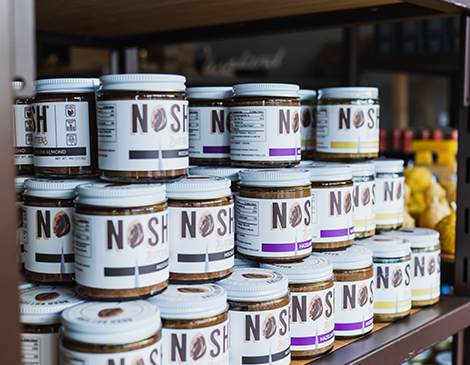 Home For The Holidays in Lakewood
There truly is nothing quite like being home for the holidays. And that's the feeling this pop-up shop in Lakewood is trying to emulate. Between now and Dec. 23, stop by and browse an abundance of handmade gifts from over 40 local artists, makers and small brands. Pick out a handmade bib for the new mom in your life from the maker Sew Appealing, a cozy sweatshirt from Coastal Cleveland for a significant other or a thoughtfully crafted fruit spread or sauce from Bellisari's. Not only will you get some unique gifts, but your money will go directly to small businesses in the community. It's feel-good shopping at its finest.
Item You'll Love: This Beer Bottle Candle ($12) from Furbish and Fire has a calming Winter Cabin scent is perfect for those who enjoy scented candles, but also want an excuse to share their love for beer.
When You Go: Oct. 15-Dec. 23, Sunday 10 a.m. – 4 p.m., Tuesday 10 a.m. – 4 p.m., Wednesday 10 a.m. – 4 p.m., Thursday 10 a.m. – 8 p.m., Friday 10 a.m. – 6 p.m. and Saturday 10 a.m. – 6 p.m., 17010 Madison Ave., 216-633-7097 Lakewood, homefortheholidayslakewood.com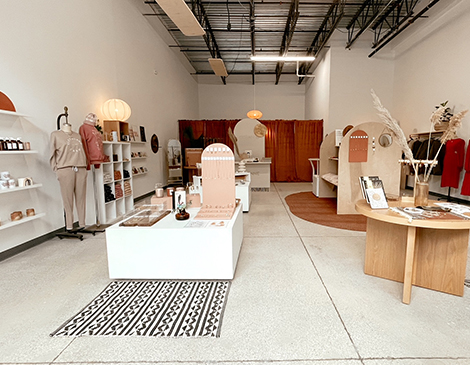 Oceanne Pop Up In Pinecrest
Good news to all East-siders: the beloved Gordon Square boutique, Oceanne is expanding temporarily to Pinecrest for a special pop-up shopping experience for the holidays. From now through January, stop by and shop from the brand's collection of minimalist, handmade jewelry and Cleveland-themed apparel. In addition to Oceanne's own items, the shop will also feature collections from collaberations wtih other local artisans such as The Circle Craft and Svona Studio.

"We've dreamed about further growing our loyal fanbase and brick and mortar presence in our hometown, so when the opportunity presented itself to expand we jumped at the chance," says owner Anne Harril.

Item You'll Love: While the brand is definitely known for their minimalist jewelry and handmade pieces, you can't miss out on Oceanne's chic T-shirts and apparel such as their brand new "Hear Me Roar" sweatshirts ($54). Through Jan. 29., Pinecrest Shopping Center, Park Ave., oceanne.net.