This small town located along the Northeast Ohio and Pennsylvania border may feel too far a jaunt, but it's a worthy getaway for history buffs.

The half-mile-long beach at Conneaut Township Park extends into shallow waters and bolsters an ever-shifting sandbar that attracts shore birds, birdwatchers and fishing enthusiasts. But the grass-covered bluffs overlooking the shoreline also call to mind Omaha Beach in Normandy, France, providing a front row seat to the largest D-Day reenactment in the U.S.

From Aug. 15-17, more than 1,800 actors converge on the beach with heavy artillery, boats and tanks to stage mock battles, live history displays and demonstrations. That same commemorative spirit extends to the North Coast WWII History Museum, which boasts local contributions made by Ohio residents and a deeper dive into the invasion of Normandy.

A mile south, you'll find the Conneaut Historic Railroad Museum inside the former New York Central train depot. Built in 1900, it now displays archival photos, relics and an old steam engine which illustrate the vital role the steam era played in our country's development.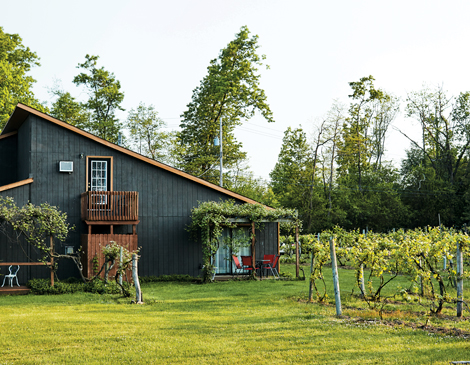 When you're ready to leave behind the past, head to the recently renovated Buccia Vineyard, a 6-acre establishment that specializes in French-American hybrid grapes. conneautohio.gov