The silhouettes of twisting metal and wooden latticework that give shape to Cedar Point's thrill rides may dominate the Sandusky skyline, but there's much more to this harbor town than the 364-acre amusement park.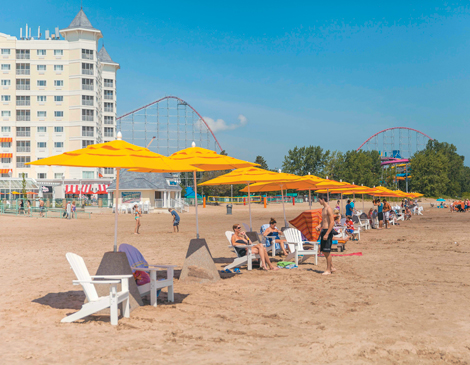 Last year, USA Today dubbed Sandusky the country's best coastal small town thanks to its booming, revitalized downtown with a plethora of boutiques and restaurants. Snag a room at Hotel Kilbourne, a boutique hotel right on the water with a rooftop bar offering lakeside views of the Sandusky Harbor.

Then, downtown is yours for the taking. For an old-school haunt, head to Bait House Brewery located inside a former bait and tackle shop. Or make a stop at Sandusky's only speakeasy, Volstead Bar.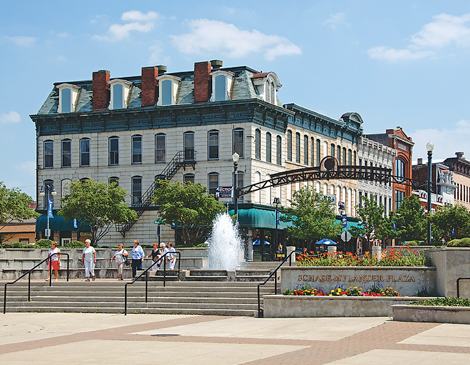 Guests know seats are available when the lights outside glow green. If they're red, you'll have to wait a spell. Once inside, you can order from a list of more than 50 cocktails such as the Absinthe Drip for two.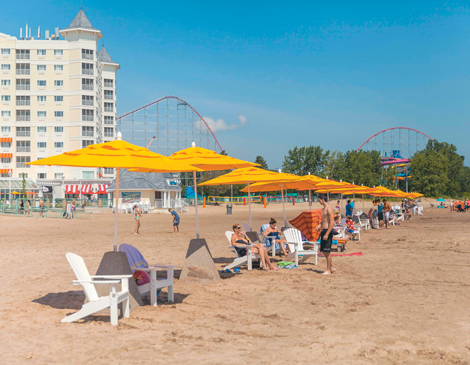 But if you're still resolute on enjoying the waterfront, you can access Cedar Point beach for a $20 parking fee. The mile-long white sand beach offers Jet Ski rentals and parasailing in a sun-seeker's paradise under the shadow of the park. ci.sandusky.oh.us