If you're like us, your Instagram feed has been full of more succulents than selfies lately. There's just no denying that houseplants are hot right now. Elio Calabrese, owner of houseplant shop Urban Planting Cleveland, thinks the trend stems from the popularity of green living and sustainability. "It brings life to your space," Calabrese says. "It's like a little taste of the tropics." Join the craze this winter by bringing home one of these five Insta-worthy plants.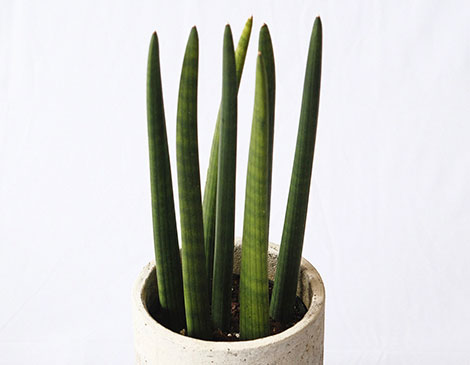 Snake Plant
Black thumbs, you're in luck — even you probably won't kill one of these. Between their easy maintenance (they're happy in low light and with little watering) and eye-catching vertical leaves, it's no wonder they're hugely popular. The most common variety (you may know it as "Mother-In-Law's Tongue") is a no-brainer, but Calabrese suggests checking out a different type such as the "Samurai" or "Starfish." "They come in all different textures," he says. "The classic snake plant has flat leaves, but others are almost like succulents."





Rattlesnake Plant
With light-green, ripple-edged leaves featuring a darker green pattern, rattlesnake plants are an instant showstopper at any time of day. But when night falls, the plant puts on its real performance. "I love these because the bottoms of the leaves are different," says Calabrese. "And they stand up when it gets dark." Due to a light-responsive joint between the stem and leaf, the plant closes its leaves at night, revealing a contrasting dark-purple underside.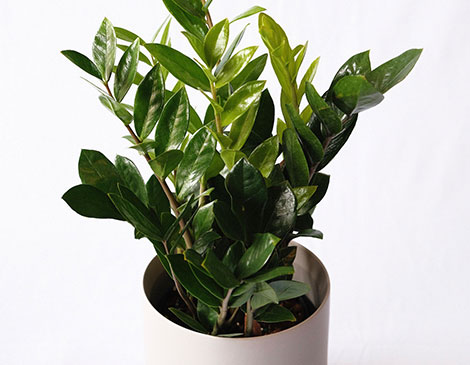 ZZ Plant
The orderly rows of leaves are what attracts most people to ZZ plants. That, and their tolerance of low light and infrequent watering that makes them beginner-friendly. But it's their tendency to grow towards a light source and drape outward once the stems get longer that Calabrese really loves. "You could have a [room] corner that seems kind of harsh," he says. "You drop a ZZ in there and it'll literally just fan out and fill up the space. Your whole game has changed just from that one little thing."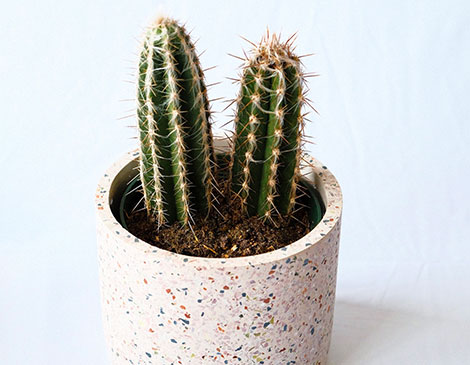 Cactus
The variety of cactus and their reputation for being easy to care for makes them ideal for busy plant lovers. They do have specific requirements though. "You have to have a lot of light," says Calabrese. "You've got to pretend that you're in a desert and only water it maybe once a month." He suggests trying out his favorite, the Old Man Cactus, which is covered in wispy, hair-like tendrils that protect it from cold temps — perfect for an indoor Cleveland winter.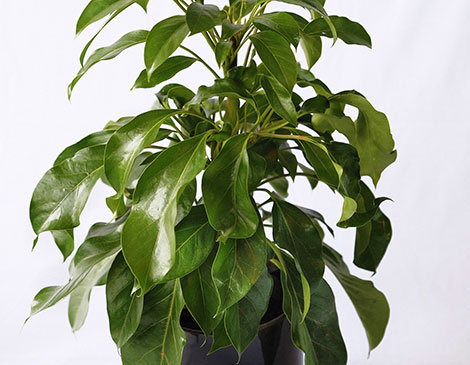 Umbrella Plant Named for its circular groupings of leaves, the umbrella plant is no late bloomer. It's known for growing fast and big, making it a good choice for those who seek instant gratification or have a large space in need of a little life. "I'm a foliage guy," says Calabrese. "I really like how they have big leaves and that they'll grow into giant trees if you have tall ceilings and you need a space to fill up."