Cleveland furniture designer Domenic Fiorello's pieces are built to last. Known for their soft edges, delicate touches and contemporary feel, Fiorello's designs create a refreshing home atmosphere through elegant but sturdy compositions such as the Henrik Dining Table ($2,585), which incorporates rounded corners against a light, creamy hardwood.

Through his simplistic but subtly beautiful craftsmanship, it's no surprise that Fiorello pulls from Danish-inspired design. "Something that came out of Scandinavian design in the '40s and '30s was this really sculpted but subtle form that played on tapers and semicircular forms," says Fiorello, who also offers customizable pieces and shelving. "They're just such a beautiful way, a subtle way, to break away from the sharpness and the rigidity of some contemporary furniture.

Just because a design is simple, doesn't mean it can't make a statement in a room. Domenic Fiorello's uniquely handcrafted collections feature natural hardwood, pops of brass, twisted metal design and fine leather that allow the pieces to shine through in any space. At the end of the day, it's all in the details. "I work incredibly hard on choosing very specific wood, not just the pieces, but every component of an overall design piece," Fiorello says."It's pretty obvious when you walk up to a really well-made piece of furniture compared to some more commercially purchased products." Here are four pieces you're sure to love.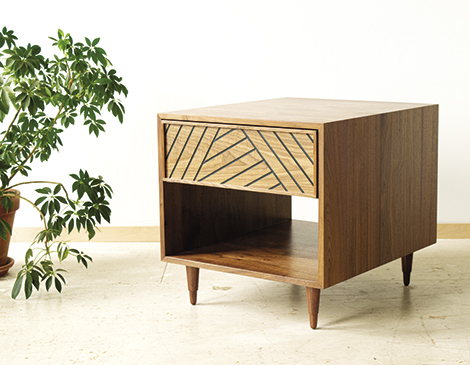 SLW Side Table, $1,585
Known to be one of the more technical products for Fiorello to construct, the SLW Side Table is a more graphic approach to the traditional side table design. While it still reflects a more minimalistic form, it also displays an intricate engraved design on the front created with a 2D design software, making it an eclectic and versatile piece. "If it's something that you're willing to put in your living room, it's something you can show off a bit more, but I certainly have had customers use it for nightstands," says Fiorello.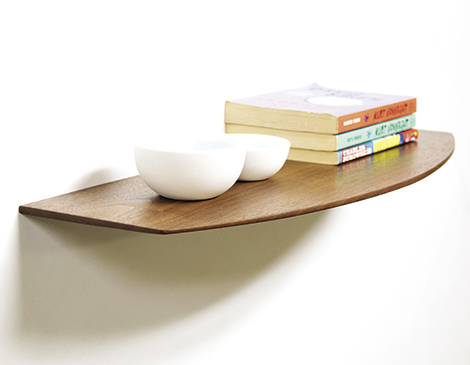 All Round Shelf, $140
While simple in composition, the All Round Shelf has special significance to Fiorello. Dating back to the beginning of his career, he crafted a similar shelf that held a plant inside. It quickly became popular on Kickstarter and helped start Fiorello's company, so he designed a simplified version for added versatility. "It's really just a playful taper of form to try to create something really neat and sculptural, but subtle and minimal," Fiorello says. "It's a good example where functionality and stylization become integral in the design."



Josefine Bed, $2,985
With its unique angles and stylized edges, Fiorello's Josefine Bed adds personality to any bedroom space. The odd angle of the headboard is not just for aesthetics, but also a detail for functionality and comfort. "This is an ergonomic bed that allows you to sit up in bed," Fiorello says. "Whether you're just talking to your partner, or you're trying to read in bed or get a little bit of last-minute work done, anything like that is something that makes the experience a bit more comfortable."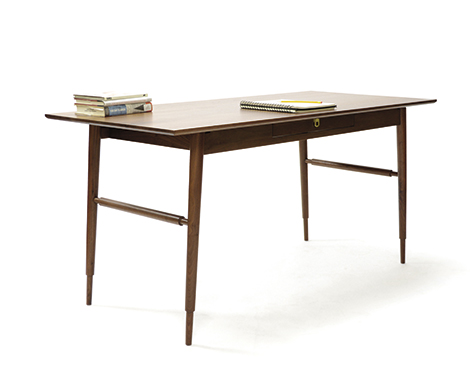 Carnegie Desk, $1,925
The artistic alignment of the legs and unique proportion of the Carnegie Desk demonstrates Fiorello's Scandinavian influence blended with his own style and philosophy. "A lot of contemporary furniture you see is really overbuilt, it's really thick. It's really sharp," Fiorello says. "It's very masculine in appearance, by nature of the weight and I really tried to design [this desk] with delicacy in mind." Although he incorporates a more elegant style, this unique desk is still sturdy enough for a home office.