Energize your interiors with color, shape, design and depth. Hilary Gent, artist and owner of Hedge Gallery at 78th Street Studios in Cleveland, also helps with choosing the right art pieces for different private and public spaces. To her, art is the same as furniture; it can elevate a home's overall theme and mood, while also reflecting your taste.

"If something speaks to you, you'll love it forever — you're connecting with the artist," Gent says. "A unique piece, especially something made locally, tells a story and it's a part of someone's livelihood." Here, Gent shares her tips for curating your own collection.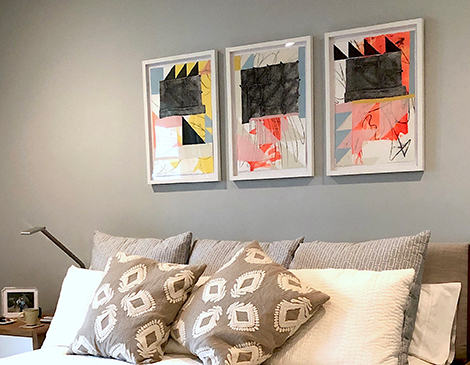 (Art by Nicole Schneider)

Know that galleries want you
Sure, some places cater to six-figure incomes, but many more offer budget-friendly pieces too. You can browse in person or by exploring online galleries and following social media feeds. Over time, you'll start gravitating toward the makers and styles you prefer. "You don't have to be fancy to visit a gallery," Gent says. "You get to curate your own space using art that's, witty or poignant."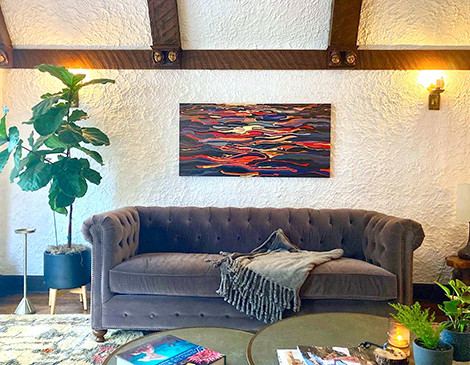 (Art by Hilary Gent)

Don't shop with a number in your head
Prices are definitely important to consider, but first figure out what fits your abode and your personal vision. Think about your space, the light and how it connects with the rest of your furnishings. Plenty of galleries are happy to help with selection and placement, not to mention financing. "There are lots of ways to think outside the box when it comes to the art in your home," says Gent.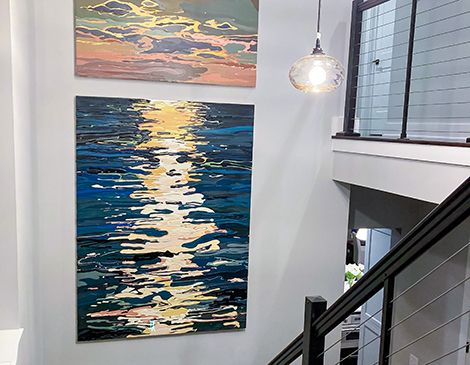 (Art by Hilary Gent)
Start out small and layer
One piece of art may not fill up a space, so start small and add to your collection over time. Gent suggests spreading your art throughout bedrooms, baths, kitchens and hallways. Mix different media to balance everything out and add variety. "Pair an uber-contemporary work with something ethereal or nature-based," Gent suggests. "Tie in something 3D, like a ceramic piece."