The pop of orange on the Pantera sofa ($1,699) from Lazar Industries draws you in, but the combination of a graceful reverse camelback — where the couch's back curves downward — and a dramatic split in the middle adds to the level of intrigue. "[It's] not something one sees a lot in sofas," says Christopher Iannaccone, design manager at Metro Home in downtown Cleveland. Craft a room around this standout couch by looking for items that complement it in design, color and scale rather than compete with it for attention or overshadow it. "They work in harmony," he says. Start building a room with these key pieces.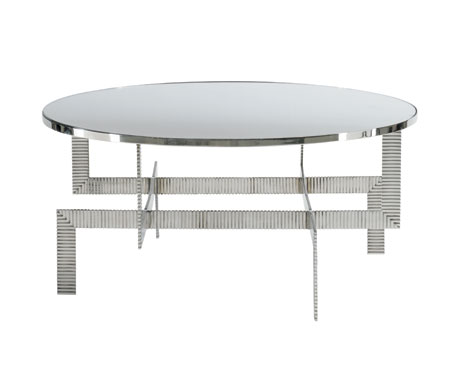 Silver Fox
A coffee table such as the Tyra Round Cocktail table ($1,899) draws attention to the sofa's metallic feet. "This gives a nice opportunity to introduce mixed metals," Iannaccone says, "which are so popular and on-trend right now."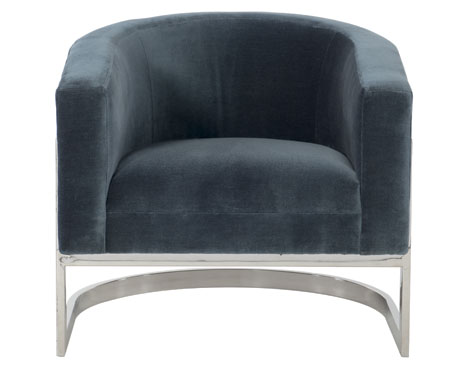 Making Waves
While the sofa's curving lines draw a lot of attention, a chair with similar lines could diminish that. Go for something with a simple round back such as the Callie chair ($1,599) by Bernhardt. "You have to hit a balance of not having everything stand out so much," Iannaccone says.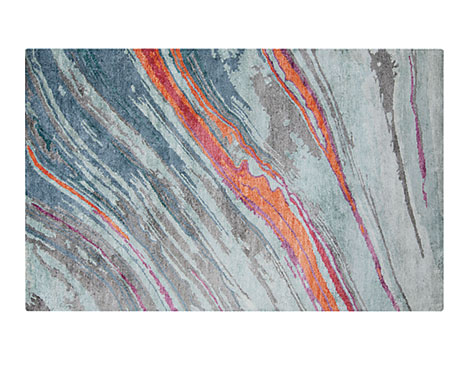 Floor Plan
Use rugs to complement the color palette you're working with. The orange streaks on this Gemini rug ($1,049) from Surya highlight the orange sofa, while the seafoam colors match the chair. "The organic shapes add another dynamic to the design," Iannaccone says.