Ohio's native plants might be common sights in the more wild parts of the state, but the greenery that graces fields and forests can also serve an important purpose in peoples' front lawns and backyards, providing fuel for bumblebees, butterflies and more.
The problem: It can be hard to find native plants at traditional garden centers.
A solution: Meadow City Native Plant Nursery. The new space, run by Alyssa Zearley, Julie Slater and Dave Tomashefski, has local ecology and environment at the forefront of its offerings. The fenced-in nursery on Westropp Ave., in Cleveland's Waterloo Arts District, features rows of lush green leaves and flowers, all available for purchase. It opened in early June.
"Over the past 10 years there has been this real growth and interest among gardeners to plant native plants because there's this recognition that there's so much land that is present in peoples' front and back yards," says Tomashefski. "If we improve the habitat quality of that, through planting native plants, we can make a big difference and help a lot of native species that really need our help."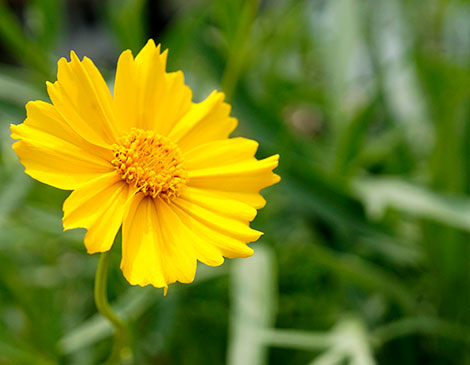 A few plants could have a big impact. According to a 2019 study in the journal Science, North America has lost an abundance of nearly 3 billion birds, or nearly 30%, since 1970. A 2019 PLoS study found that butterfly abundance in Ohio has declined by 2% per year and is down 33% in the past two decades. In 2020, a study in Science looked at the stark decline in bumblebees and the extinction of local populations in North America and Europe.
"There are all these really troubling trends," Tomashefski says. "The whole political change and legislation can be so frustratingly slow. There's this major appeal to the idea of just reaching out to people and saying, 'Hey, we can solve this together through planting native plants in our yards.'"
Native plants are the primary food source for many local species, like caterpillars and bees, which have evolved over time to consume specific plants. Those insects then become an important food source for birds and other local critters.
Losing the base food source — native vegetation — disrupts an entire ecosystem chain built upon it.
"That's really the main idea behind the importance of native plants: They're supporting the food chain in ways that exotic plants can't," Tomashefski says.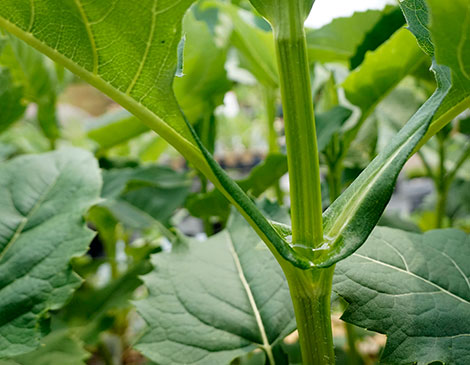 There's no question that the plants at Meadow City are native to Ohio; Slater collected the seeds herself, using her background in environmental consulting and in other Ohio native plant nurseries to identify and collect seeds from conservation organizations' land and private landowners (with permission, of course).
"Everything that we grow has Northern Ohio genetics, and the majority of what we grow, so far, has been collected by me, wild in Northeast Ohio," says Slater. "I just would go to a site and I didn't know if there's gonna be anything cool, but everywhere has really cool stuff. There are a lot of really neat wild places left in Northeast Ohio."
"Not only are they native, but these are literally the descendants of plant populations that have been here for thousands of years," Tomashefski says. "These are almost a living piece of Ohio's natural heritage."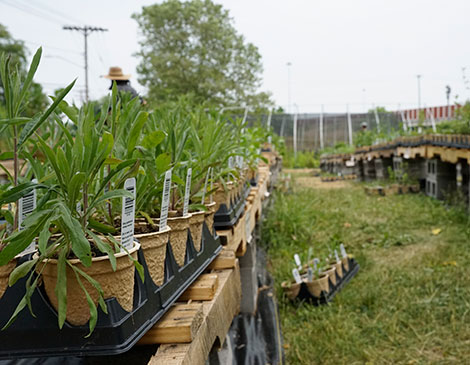 Slater, who says she instigated the project with her former Ohio State University classmates Tomashefski and Zearley, first hosted pop-up sales last fall. Now with a physical location, the crew aims to reach even more landscapers, gardeners and homeowners.
"When I think about our impact, hopefully, we will be sending out plants that will support critters, pollinators and birds," Slater says, "but I think it also helps build a personal connection with your surrounding environment when you have some of that in your yard, and you're seeing the activity around the things that you planted."
"It's just the most satisfying thing when something that you've planted when you can see that all these creatures are getting something out of it," Tomashefski adds.
Looking to incorporate native plants into your landscaping? Meadow City provides 4 recommendations for flowers, all summer long.