We love replanting annuals every year as much as the next gardener. But Jonas Pattie, president and co-owner of the Pattie Group, helps us add four-season longevity to our yard with these plants.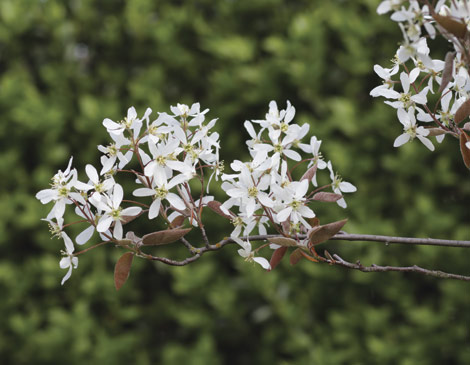 Amelanchier Canadensis: This ornamental tree blooms full white blossoms in May, and in June, its berries attract cardinals and other songbirds. The tree's leaves explode each fall with a fiery red color. "It's my favorite ornamental tree," says Pattie. "As it ages, the bark turns light gray with a darker gray striping. It's a wonderful four-season interest tree."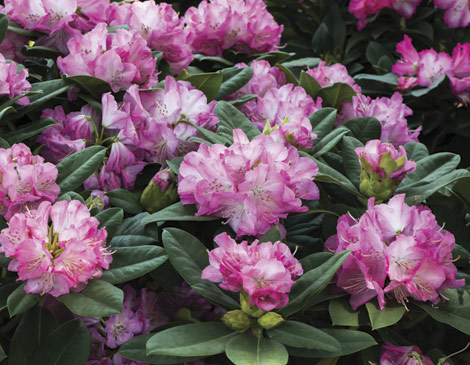 PJM Rhododendron: This evergreen shrub's vibrant pink blossoms are among the first flowers each spring. After the blooms fall off in late spring and early summer, new leaves give off a citrusy scent. It picks up fall colors each autumn, and the leaves curl up into a needle shape in the winter. "It's a protective mechanism against the cold," says Pattie. "It's really interesting to watch."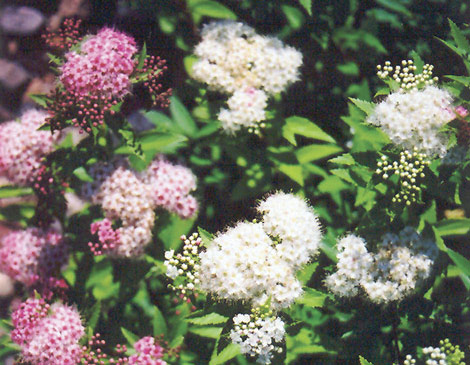 Spirea Shibori: This shrub gets a bad rap because it's often used to decorate gas stations, but its summer blossoms offer pink and white flowers. "Not many plants do that," Pattie says of the different colors. Prune the flowers after a few weeks and a second set will grow. "It's a tough plant that will take harsh conditions, including road salt, hot sun or very little water," Pattie says.