The Soul of Zeppelin
Inspiration: Led Zeppelin
Our Favorite Song: "Heartbreaker"
Picking a Set-List: "It isn't imitation or parody," says guitarist Carl Baldassarre. "We're reinterpreting the music with a soul."
Why Led Zeppelin?: "When I first heard JimmyPage play guitar, I decided it's what I wanted to do with the rest of my life." ledzeppelinbybaldassarre.com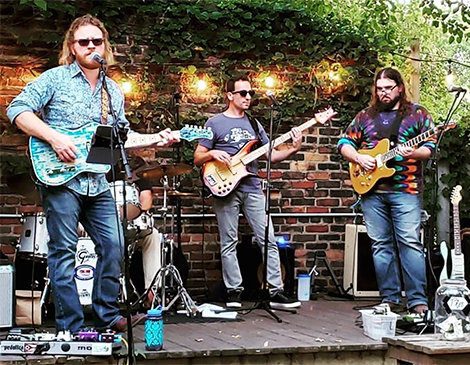 Sunshine Daydream
Inspiration: Grateful Dead
Our Favorite Song: Bertha
Picking a Set-List: "We change the setlist every time," says bassist Fred Perez-Stable. The band selects from 120 songs.
Why Grateful Dead?: "You can treat the Dead like jazz musicians treat the Great American Songbook. It changes every time — just like the Dead would want." sunshinedaydreamohio.com
Discover Cleveland's best in entertainment, drink, food, shopping and more.