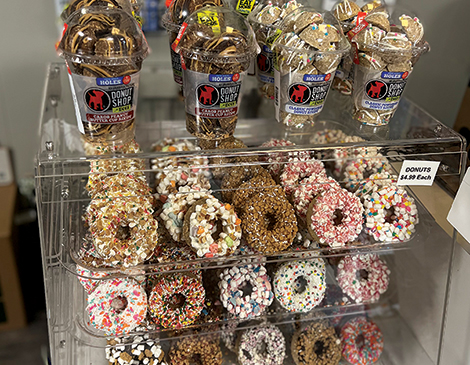 Bakery: Barktown Willoughby
Favorite Treats: Imagine Treats
Favorite Toy: Hear Doggy, which has a squeaker only able to be heard by dogs
Why We Support: Treats made by autistic adults at Deepwood Center in Mentor
Why They Do It: "Downtown Willoughby is growing," says owner Gladi Reilly. "So many new residents have dogs."
Bakery: Luca's Barkery
Favorite Treats: Cake Pops and Cannolis
Favorite Toy: Canophera Chews and Bully Sticks
Why We Support: Local, organic ingredients
Why They Do It: "Who wouldn't want to play with dogs all day?" says co-owner Jennifer Bowling.
Discover Cleveland's best in entertainment, drink, food, shopping and more.