Professionally trained chefs and home cooks of any age can have their favorite recipes featured in this year's edition of Stirring the Plot, a community cookbook that explores a variety of locally beloved plates and the love that goes into them. Participants are encouraged to submit a creative poem or story with their recipe that dives into the passion behind the food.
Amy Rosenbluth, the executive director of Cleveland youth writing organization Lake Erie Ink, dished out the details for this upcoming collaboration.
"We want people to include things such as, where did you first eat this specific meal? Or, where did the recipe come from?" says Rosenbluth.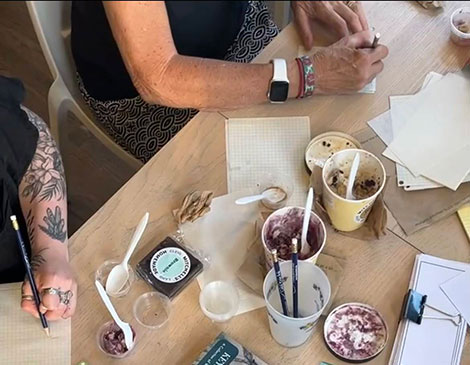 Lake Erie Ink is turning up the heat of summer in the various restaurants where its "Mix-It-Up" writing workshops have taken place. These classes begin with a riveting story from a local chef and end with a creative assignment inspired by the location.
"The turnout has been smaller than we expected, but we have never done this before so we didn't know what to expect," says Rosenbluth, "but all of the chefs and restaurants have all been fabulous so far."
Upcoming "Mix-It-Up" events will take place at Zhug (Aug. 7), Saucisson (Aug. 16), Ninja City (Aug. 20) and Mitchell's Ice Cream in Ohio City (Aug. 24). Tickets, $20, are available to each event on Eventbrite.
Lake Erie Ink has created a home for young writers for 13 years by focusing on engaging the local youth with creative expression. The community cookbook is an extension of that work.
"We want kids' voices to be at the heart of everything that we do," says Rosenbluth.
Those looking to submit a recipe have until Aug. 25 to submit their ideas. If writing isn't your thing, you can get involved in the upcoming Culinary Creativity fundraising benefit on Oct. 1 at Dunham Barn, where local chefs and poets will share small bites and stories.
The book is set to be published in October. Find more information at lakeerieink.org.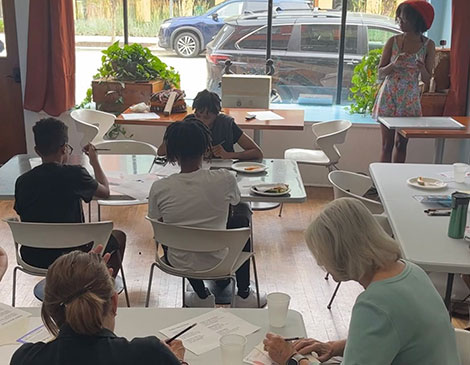 Bite into the Cleveland dining scene by signing up for our free weekly CLE Food & Drink newsletter — your guide to food and drink throughout The Land. Arriving in your inbox every week, this coverage fills you in on everything from mocktails to shareable plates — and more. Click here to subscribe.