The music video for Maddie Indre's "Nostalgic Candy" was the Akron songwriter's concept, but it took a city to make. Indre, who sings under her surname, enlisted the help of the local music scene. With over 4,000 YouTube hits, the clip is packed with DIY details.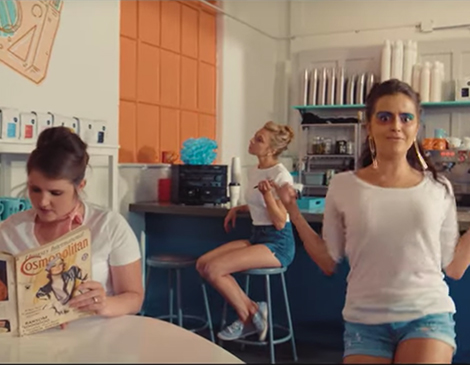 0:23
This retro scene, where Indre plays a waitress, was shot in Canton's Walkie Talkie Espresso & Coffee. Eagle eyes can spot the '30s Cosmopolitan fellow waitresses read, which Indre found at Akron antique shop the Bomb Shelter. "I wanted props that nodded their head at different generations," she says.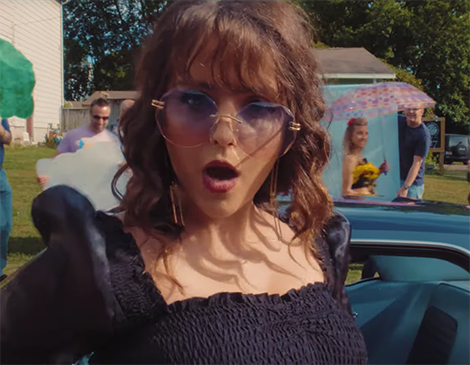 1:10
Indre later croons the pop ditty beside a black '65 Mustang, a borrowed ride from her father's work friend. Her friends parade behind her with poster board suns, clouds and trees, which they made from Dollar Store materials. "I wanted it be cheesy, almost like a school play," Indre says.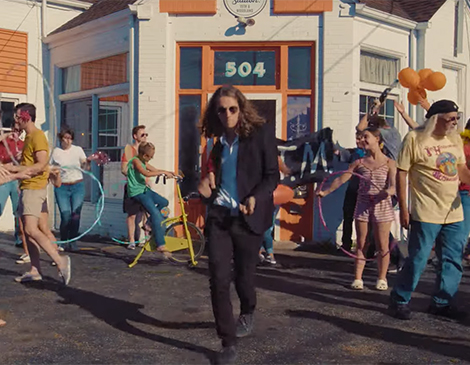 1:41
Back at Walkie Talkie, a dance routine breaks out, in front of a crowd of extras played by local musicians. The props pop: Hula Hoops, a banner from Akron house show spot Bless This Mess and an exercise bike Indre spray-painted lime green. "That was my grandma's exercise bike!" she says.






2:34
Indre wakes in the Mustang — it was all a dream. She's chased away by the car owner, played by RealGrey Records' Ron Flack, who mastered the song at the Canton studio. "I love collaborating," says Indre. "It seemed like something we could get a nice turnout for, celebrate and do again one day."

Watch the full video here: