Three months after tragedy struck Pins & Needles and forced the newly opened cocktail lounge to shut down, the '70s-inspired portal bar in the basement of Mahall's 20 Lanes is reopening on March 28.
Owner Cory Hajde's team had just converted the space that once hosted DIY shows into Pins & Needles in June. The cocktail bar adjacent to Mahall's old-school bowling lanes featured a retro aesthetic, complete with shag carpet, vinyl records and funky furniture. The secondhand decor was painstakingly sourced to make the space look like your grandparents' basement.
But when a blizzard pounded the Northeast Ohio region on Dec. 23, a pipe ruptured in the bottom floor of the nearly 100-year-old institution. Waterlogged walls and a collapsed ceiling destroyed the space's one-of-a-kind furniture.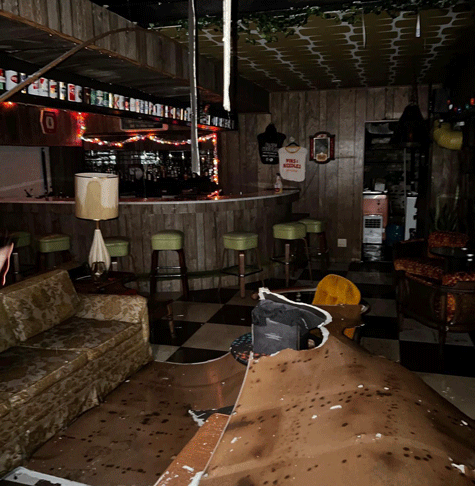 Three months of maintenance forced the bar to close, so Hajde made the most of the situation by revamping the space. The lounge's capacity has almost doubled, now seating 50 instead of 30. Thanks to digital marketplaces and vintage shops, the time-capsuled locale was able to source even groovier replacements for what belongings were damaged.
"It was an opportunity for us to take some steps to make the space better, to make it bigger," says Hajde. "We had a men's restroom next to it that has been closed for six months because of plumbing issues, and we decided to completely knock it out, so that we can get some more people in there."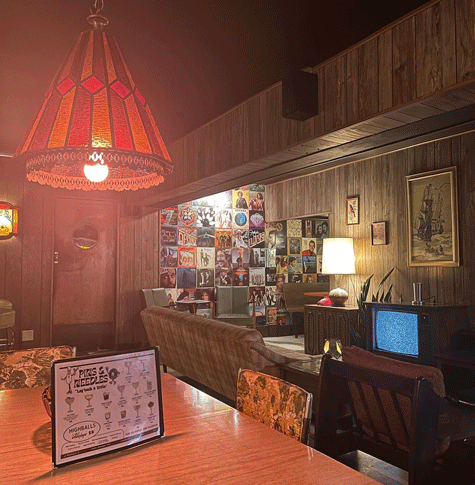 Still, the space is a work in progress. The business expects an adjustment period that could include further closures and other hiccups, it told customers in an Instagram post — but at least it's open.
"Before we closed we were starting to really build some demand for regular service and for private parties," he says. "So, it's been a cool opportunity for us to make the space a little more lively."
Bite into the Cleveland dining scene by signing up for our free weekly CLE Food & Drink newsletter — your weekly guide to food and drink throughout The Land.