Armed with a new approach and a revamped menu, Good Company is finally reopening for takeout this weekend after its second COVID-related shutdown in October. The restaurant's Good Co. To Go menu is now available for online pre-ordering, pickup and delivery. The time off provided ample opportunity for re-evaluating what the restaurant has to offer diners.
"For me, a menu is never perfect; a dish is never perfect; there's always new ways to improve," says co-owner and chef Brett Sawyer. "[When we shut down again,] it was like, OK, well let's make some room for some new stuff, let's freshen it up a little bit without taking away all the things that we know people loved about Good Company."
While Good Co. To Go satisfies our appetites for now, the restaurant hopes to reintroduce dine-in service at full capacity sometime in June. An open dining room may also usher in new specials, such as a Kate's Good Fish Co. collaboration night and the reinstallation of wing nights. While you wait for your food to be delivered (and for in-person dining), here are three things to know about the Battery Park restaurant's to-go concept.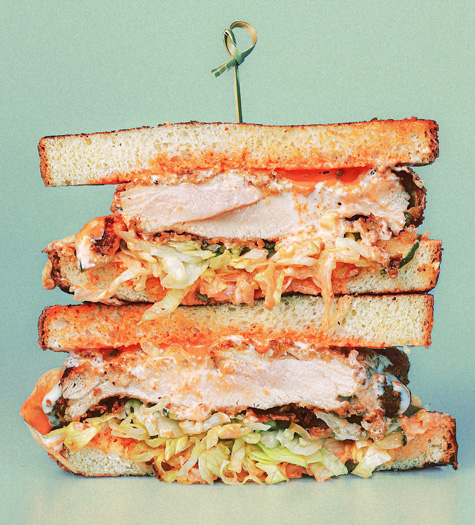 The Plum's Chicken Sandwich has a new home.
Sawyer, the former chef of The Plum, is keeping his New American concept alive by replacing Good Company's chicken patty sandwich with The Plum chicken sandwich ($14). Its crispy buttermilk chicken, American cheese, malted pickles and Plum mayo made it a favorite among lovers of the recently closed restaurant. "We wanted to be able to bring something that we know people love from The Plum to Good Company," says Sawyer. "We definitely know people will be happy that it's making an appearance somewhere rather than just disappearing."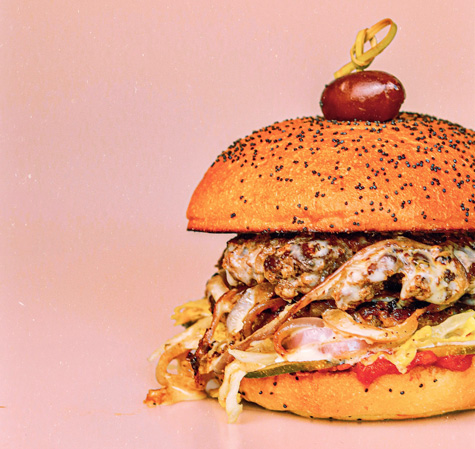 The Good Boi is better than ever.
The burger you know and love is all grown up with some new improvements. Despite re-debuting as The Good One ($14), you'll still be getting two Certified Angus Beef patties smashed perfectly thin and cooked deliciously crispy, the same house-made poppyseed milk bun and a slightly tweaked Company Sauce. But replacing caramelized onions with grilled red onions and adding a red relish sauce, which used to be on the table for people to maybe (or maybe not) add, create a new iteration of the Good Company favorite. "The core elements are there, we just kind of changed one of them and added another," Sawyer says. "We personally believe it's better than it was."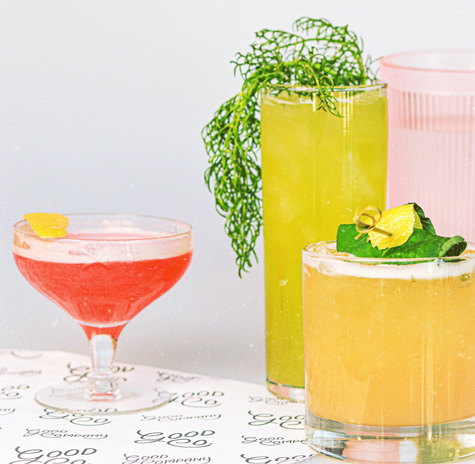 Don't forget your to-go cocktail.
Recreate the Good Company bar experience at home with three "springy and bright" cocktails made with liquor from Watershed Distillery in Columbus, a longtime personal and professional friend of the restaurant. Take your pick of The Jaded ($13) with fennel-infused vodka and fresh juiced cucumber, The Blooming ($13) with rose-infused gin, lemon and honey or The Riotous ($13) with bourbon, lemon and basil. Tequila lovers weren't forgotten in the drink menu decisions. "We also have a tequila cocktail that you'll be able to order online soon that isn't on the actual menu," says Sawyer.
When You Go: 1200 W. 76th St., Cleveland, 216-331-0318, goodcompanycle.com