He wanted to cook what he ate. That's why, after working as executive chef at Chicago's Belgian-inspired Hopleaf Bar and downtown Willoughby's Sol, Michael Schoen decided to open a burger joint in 2019. Located inside BottleHouse Brewery and Mead Hall in Lakewood, Eugene's slings the Tinman Burger, a classic cheeseburger with special sauce and a cult following.
"When I was a younger cook, aspiring to be a chef, that's all you think about, the 13- to 15-ingredient dishes where you're using tweezers and you got all this cool equipment, and I'm a huge fan of that. I'm glad I got to go through that and experience that," says Schoen. "But at the end of the day, I'm a dude from the East Side of Cleveland. I grew up eating smash burgers, mom's meatloaf and pork chops. I always revert back to that."
When he's not dropping fries, here's where chef likes to eat.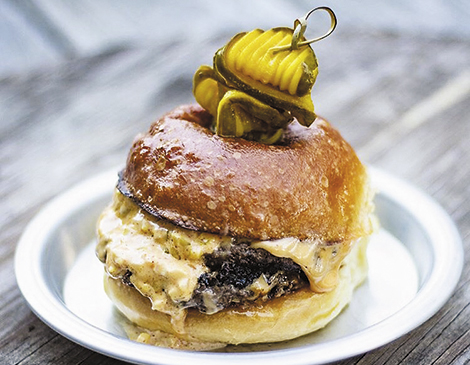 Burgers: "Stevenson's Bar & Grill in Euclid influenced what I'm doing now. They started the smash burger thing in Cleveland and still do it best as far as I'm concerned."
Italian: "What Matt Mytro's doing at Flour Restaurant in Moreland Hills is special. His pasta and pizza is all from scratch, uses amazing ingredients and is super consistent. His food kind of falls into that realm of comfort fine dining."
Fine Dining: " The Pompadour is a little joint in Fairport Harbor that's blowing people away across Cleveland. I love the defiance of not having to be in Tremont or Ohio City. That's a one tank trip people should definitely know about."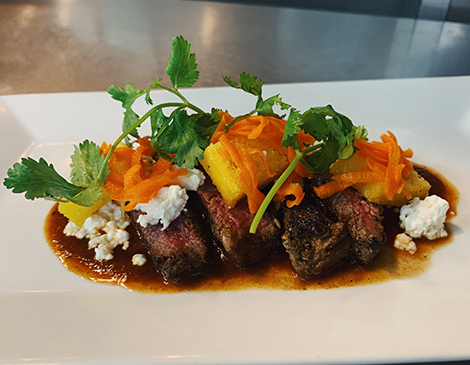 Mom & Pop Spot: "Mama Catena's in Euclid is just this old school joint. Good food that's been cooked by the same people for more than 30 years. It's a generational Sicilian restaurant. God rest the founder's soul, he passed away, and his daughters and sons-in-law took over. Every time I go there it's just really good."
Mexican: "On my way home from work in Lakewood, I like to drive through the West Side neighborhoods just to see what's going on, and I always stop at Ohio City Burrito specifically for their barbacoa tacos, called the 25th Street Taco. It's a flour tortilla steamed. They put refried beans and then you get a hard corn shell. It's exactly like the double decker tacos at Taco Bell. Their barbacoa is so good. It's like a ritual for me."
Place to Grab a Beer: "I like what Heart of Gold is doing, man. I think it's fresh. From the food to the cocktails to the aesthetic to the drinks, it all fits. Everything there makes sense to me."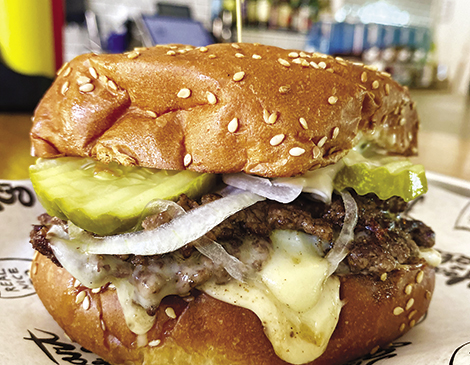 Asian: "Pho and Rice on Coventry Road in Cleveland Heights need some love. It's a family of women, and the stuff they're putting out is dope. Their Banh mi is the best i've had in Cleveland by far. They have these Vietnamese-style wing dings that are breaded and a little sweet, I don't know if it's honey or sweet-and-sour sauce... oh my god. They're special. The noodles are great. The pho is great. But if you're going there, venture off what you'd typically get at a joint like that."
Chef Who's Inspiring Me: "What Doug Katz is doing at Zhug in Cleveland Heights hits the nail on the head. He's probably the most polished chef in Cleveland. And the food falls in line with what Cleveland is. We're extremely diverse, and he's doing something a little bit different, but it's very approachable and hitting that comfort note."