Todd Whitman didn't always make the best choices. Growing up at West 44th Street and Clark Avenue in the '80s — he fell into trouble with alcohol and drugs and spent six years in juvenile and adult correctional institutions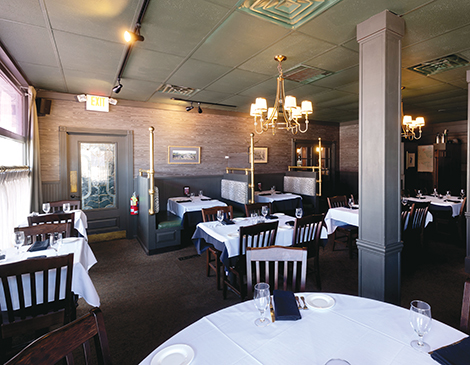 Over the years, he made what he deems as addiction-fueled "selfish" decisions that led his life down a dangerous path. But that all changed when Whitman began the journey to recovery in August 2015.
Today as executive chef of Sérénité Restaurant & Culinary Institute, Whitman's choices look much different. He's weighing how many du jour items to add to the restaurant's robust French-inspired menu and selecting which recipes to teach to his students — all of whom are in recovery, just like him.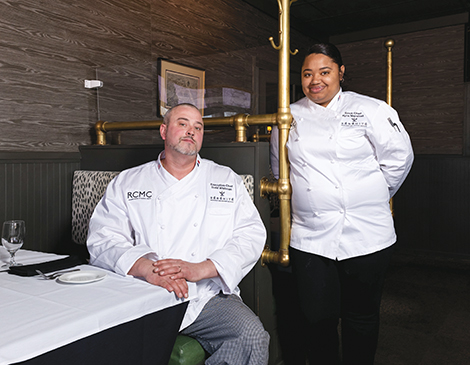 Sérénité Restaurant & Culinary Institute launched in 2018 in downtown Medina as a nonprofit dining experience and education organization, to provide training programs to formerly incarcerated individuals in conjunction with the Recovery Center of Medina. Trainees enter an eight-month program, where they learn concepts like culinary math, knife skills, pastry-making and the five mother sauces of French cuisine.

When students graduate (and 78% of students do), they're celebrated by prominent county judges and Medina Mayor Dennis Hanwell with a special ceremony. Graduates are then assisted with job placement at some of the finest restaurants in Cleveland, including Sérénité Restaurant itself.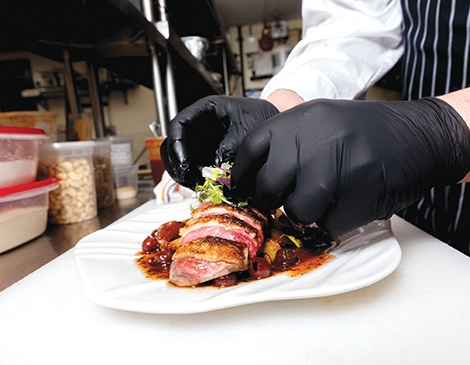 "I [could] never do anything in addiction because it suffocated my thought process," Whitman says. "When that stuff is lifted, the sky is the limit. People are amazing if they put their mind to it."

If the concept seems familiar — that's because it is. Whitman is a graduate of Edwin's Leadership & Restaurant Institute, the brainchild of Brandon Chrostowski. Edwin's also provides culinary and service training to former prisoners and recovering addicts and operates an upscale restaurant in Shaker Heights. Chrostowski founded and assisted with the opening of Sérénité in the early years. He eventually called Whitman in 2018 — who was working as a lead line cook at Parker's downtown — to see if he'd be interested in a sous chef position at Sérénité.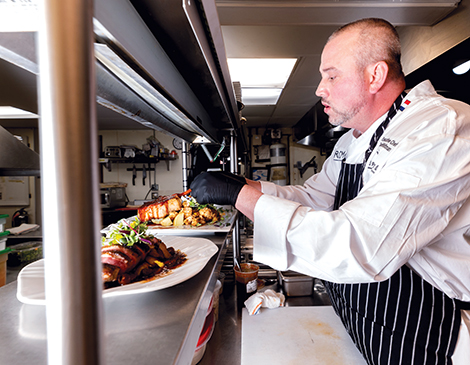 Whitman immediately jumped on the opportunity and worked under chef Gilbert Brenot from Les Landes, France, learning dishes such as escargot ($14), braised rabbit ($34) and cassoulet ($36).
During the pandemic, chef Brenot moved on, and Whitman was promoted to the executive chef position. It was an exciting but challenging time. The community just wasn't into French fine dining for to-go orders, so Whitman shifted to offer a few more what he calls "regular" items to the menu to keep the doors open, such as chicken marsala, ahi tuna and wings. Some items, like the wings, were a hit and remain on the menu.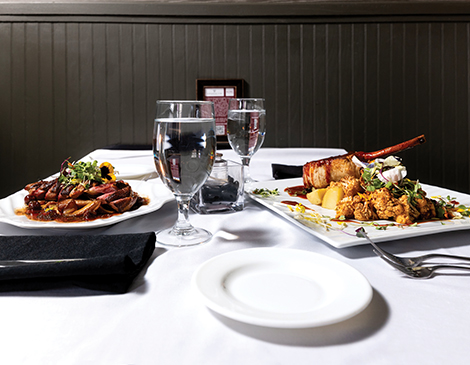 Patrons of Sérénité are instantly immersed into an upscale yet down-to-earth atmosphere when they enter the renovated 19th century building. The dining rooms' deep gray walls hold gold-framed artwork. The ceilings are adorned with traditional-yet-modern chandeliers, and floor-to-ceiling drapes and classic architectural accents collectively suspend you in time between current and historic.

The authentic kindness and passionate service from general manager Cary Granakis permeates through the entire staff as they explain with near giddiness the preparation of dishes like trout almondine ($32), two enormous filets on a bed of whipped potatoes, or the cherry jubilee ($12), a dessert staple with a subtle hit of citrus. Kyre Marshall, who graduated from the institute after serving prison time in 2017 and has worked at Sérénité for three years, just celebrated her one-year anniversary as sous chef in March.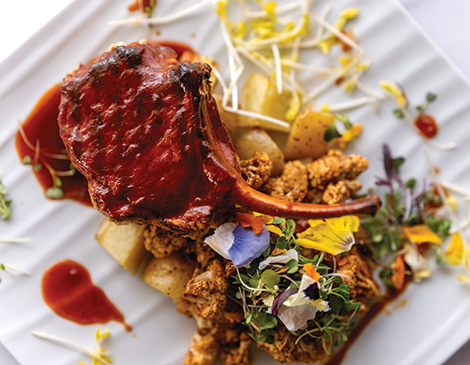 "I honestly want to say I'm glad that I did get in trouble because I'm grateful for everything that chef Todd has taught me … and very excited to be here," Marshall says. "Everything is going good and is just getting better and better and better." sereniterestaurant.com
Explore more of Cleveland's 34 Best Restaurants, meet the chefs behind them and check out this year's reader-voted Silver Spoon award winners.
Explore more of Cleveland's 25 Best Restaurants, meet the chefs behind them and check out this year's reader-voted Silver Spoon award winners.