Mom-approved breakfasts
Three local chefs share their favorite early morning recipes with us — just in time for Mother's Day.
French toast with local strawberry compote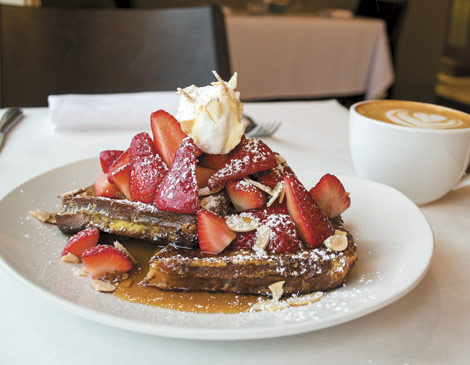 A simple almond filling made with almond paste, eggs, cream cheese and sugar and an easy-to-make strawberry compote elevates your traditional French toast. "Whether you're 6 or 50 years old, you have nostalgia for French toast," says Douglas Katz, chef and owner of Fire Food & Drink. "Dipping the bread in the egg and turning it with a fork, and a corner always falls off — those are good memories."
Italian breakfast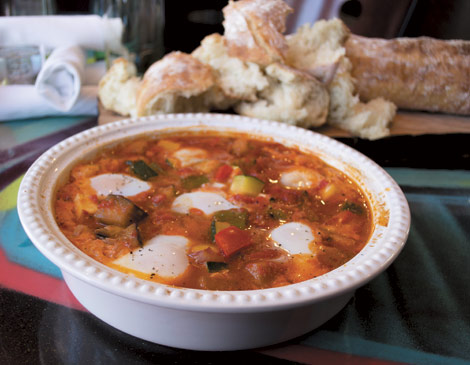 This family-style dish of grilled vegetables, tomato sauce and poached eggs creates a one-pot meal that's easy to share. Just put out bowls and a loaf of bread for a laid-back, fuss-free meal. "My mom and grandma would make this all the time," says Adam Bostwick, chef and co-owner of Cork & Cleaver Social Kitchen and Graffiti Social Kitchen. "We have it any time I'm staying at my mom's house."
Chorizo biscuits and gravy




The Southern breakfast treat gets an extra punch of flavor from swapping in spicy chorizo for your standard pork sausage. Plus, it's a hands-on activity the whole family can take part in. "This recipe is fun to do with kids," says Melissa Khoury, co-owner of Saucisson. "Making biscuits can be messy and fun, and kids get into it, and making gravy is easy."

A Gift We Love: Nora Fleming Serving Platters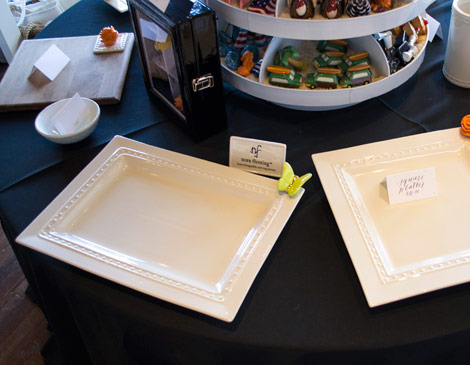 Your favorite cook can serve up her latest creations while showing off her personal taste thanks to these clever serving platters ($30-$58). Each comes with a hole along the rim where a mini figurine ($12.50) — think a butterfly, starfish or shamrock — can celebrate the season, holiday or special occasion. "These platters are best-sellers," says Kate Fortney Horne, owner of Lovely Paperie & Gifts in Rocky River. "They're perfect for guys who don't know what to get their wives or moms or girlfriends." 19275 Detroit Road, Rocky River, 216-767-5277, lovelypaperieandgifts.com

Treat Her Like Royalty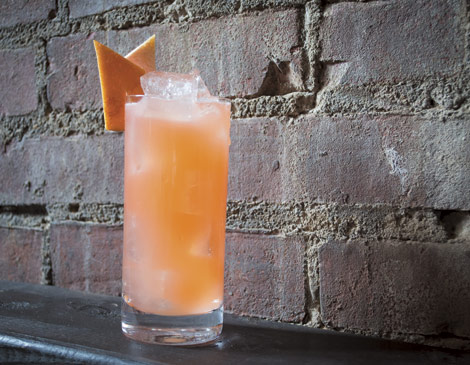 Whether she's toasting a room full of kids or a blissfully quiet house, mom deserves to be treated like a queen for a day. Start by upgrading her Champagne cocktail. Amy Drda, general manager of the Spotted Owl, likes this tangy treat that combines tea and lemon with bitters and Champagne. "The bergamot oils in the Queen of Earl play nicely with the lemon sherbet, bringing out more citrus," she says. Serve this one over ice rather than a flute to keep it nice and chilled.
Combine 1/4 ounce house-made Queen of Earl tea syrup*, 1/2 ounce house-made lemon sherbet*, 1 ounce Aperol and 4 drops hopped grapefruit bitters. Shake and add 3 1/2 ounces Blanc de Blanc Champagne. Pour over ice in a highball.