Salt has been invaluable for food preparation since a time before refrigeration, when it was used as a preservative. It's still used that way, but salt's culinary value has largely shifted from necessity to flavor enhancement. There's a stunning variety of salt available today, ranging in color, texture and intensity — and salt has an unparalleled ability to intensify food's flavor. "People tend to be shy with salt, afraid to use too much," says Jill Vedaa, chef and co-owner of Lakewood's Salt. "I was always taught to season throughout the cooking process to make sure the flavor is good."
Here are Vedaa's three ways to improve everyday dishes with a pinch of salt.
1. Finishing Salt: "Visually it looks amazing, like little dots of jewels. It's not necessarily the flavor, it's the texture. The salt does add a little extra punch at the end, and also a little crunch that can be unexpected and delightful. I use that on desserts. Finishing salt adds texture and unexpected saltiness to something sweet."
2. Cooking Water: "Anytime you're cooking anything in water, [you should] add copious amounts of salt. That includes blanching vegetables and making pasta. It helps infuse flavor into everything you're cooking. If you boil a potato it's not going to taste like anything. If you boil it in salted water, you're starting to flavor the potato. It's the same with pasta."
3. Curing: "[At Salt] we do flavor curing, not aging, prior to cooking to inject flavor and pull some of the water out, so when you go to cook it you'll have a more intense flavor profile. We usually do no less than a 24-hour cure on all the meats we braise — salt, sugar, a whole bunch of aromatics like cloves, allspice, bay leaves, anything you like."
Here are three popular varieties to consider.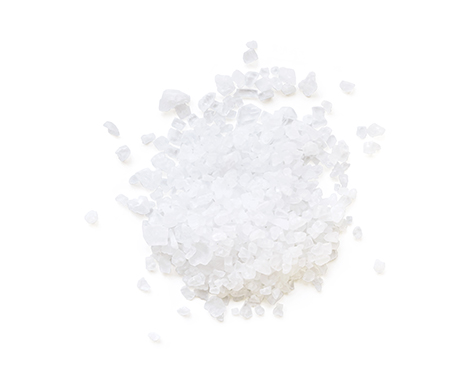 Coarse Sea Salt
This is the ideal salt for home cooks to experiment with when they're wanting to widen their salt repertoire. Coarse sea salt tastes like standard fine salt, just packaged in much larger crystals. A little of this super-concentrated salt goes a long way, so use sparingly. A sprinkle of coarse sea salt makes for a bright, crunchy finish atop baked goods like chocolate chip cookies.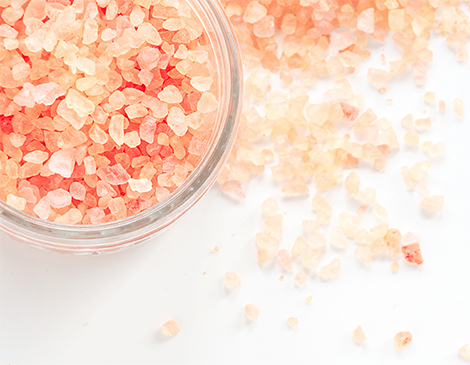 Pink Himalayan
This rosy salt comes from the Himalayan Mountains in Pakistan (the color comes from trace minerals including iron). It's generally sold in a coarse form, which adds a pleasant crunch to dishes and makes a good choice as a finishing salt for sweet dishes like chocolate cake. Or you could create a brine for pork loin using pink salt, regular salt, brown sugar and water.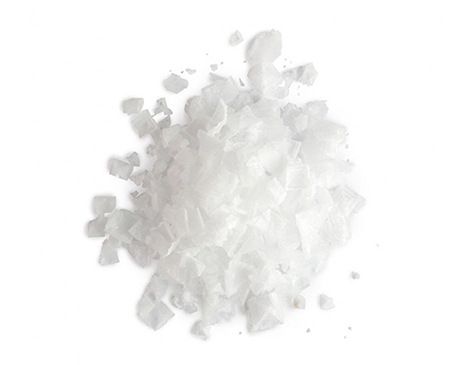 Flake Salt
Flake salt is thin and flat, a result of mechanically compressing cube-shaped salt crystals. The larger surface area means the flakes stick better to foods than coarse or standard salt, and the flakes are brittle enough that chefs can pinch and crumble the precise amount they want to use. Try this salt for brining or sprinkle some atop a dish right before serving for a finish.