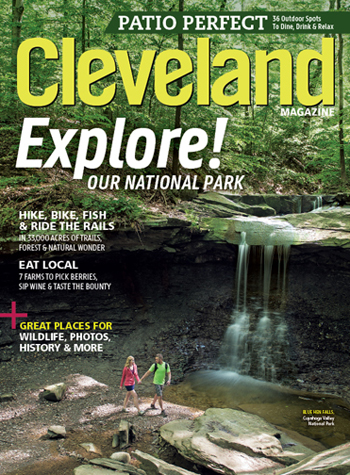 Style
Georgie & Elaine celebrates romance with an ethereal collection.
Get ready to hit the beach with gear that's as fun as it is functional.
Travel & Outdoors
Choose your own adventure within the park, whether you want to ride the rails or pedal the trails, scope out birds or cast a line.
Eating local just got easier. Here's what you can get at Countryside Farmers' Market, as well as several of the small working farms located within the park.
The Cuyahoga Valley was once where a canal boomed and farms thrived. These four historic structures offer a glimpse back.
The park and the village of Peninsula have lots of fun for the little ones planned this summer. Here are four of our favorites.
Local photographers tell stories behind their most stunning park shots.
The park contains 19.5 miles of the Ohio & Erie Canal Towpath Trail. Don't miss these spots.
We know, you don't want to think about it. But there are great ways to make the most of winter in the park.
There are more than 125 miles of trails within the park. here are five standout hikes to get you started
A multitude of critters call the Cuyahoga Valley home. We asked the park's chief of resource management Lisa Petit and biologist Meg Plona where to see some of our favorites.
Health
As innovations make cosmetic enhancements more attractive, doctors talk popular procedures.