Protestors gathered outside the First District police station on Cleveland's West Side Tuesday, in the first protest held in the city since a downtown demonstration on Saturday turned violent. Chanting "Say his name! George Floyd!" and "No justice! No peace!" the demonstrators called for an end to police brutality in Cleveland and the nation.

The demonstration, which began around 3 p.m. and stretched into the evening, was peaceful. Several hundred protestors were kept from approaching the police station by metal barriers and amassed outside a mini mart across the street. Police officers and National Guard troops, some equipped with riot gear, stood by.

Commander Daniel Fay, who commands the first district, and Deputy Chief of Police Wayne Drummond, the department's field operations chief, spoke to the crowd. Drummond said it was difficult to watch the video from Minneapolis, which shows a police officer, Derek Chauvin, kneeling on the neck of George Floyd for eight minutes. Chauvin has been charged with third-degree murder.

"What I saw was inhumane, what the man did. It was criminal, what that man did," said Drummond. "For them to arrest him was the right thing to do. Any right-thinking person, any right-thinking police officer, knew what he did up there was wrong."

The Cleveland department is making strides toward reform, he said, including additional training and hiring more minority officers. The department has been operating under a consent decree with the Department of Justice since 2015. "We're trying to implement change," Drummond said. "It just takes time."

After speaking with the crowd, Drummond and Fay led six officers over the barriers to kneel with the protesters.

The protest eventually turned into a march, with protestors waving signs and chanting as they walked north on West 130th Street and then east on Lorain Avenue. Officers on bikes and motorcycles provided an escort. At the corner of Lorain Avenue and West 117th Street, bike officers paused to kneel again with protestors and shake hands.

The march reached the intersection of Lorain Avenue and West Boulevard, where protesters paused for a prayer before turning around and returning to the station. Later in the evening, protestors also marched in Lakewood. No arrests were reported.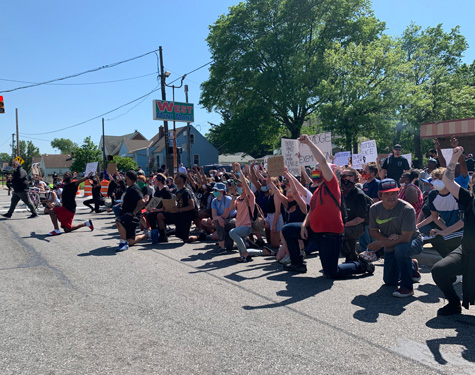 Demonstrators kneeling in front of the First District Police Station.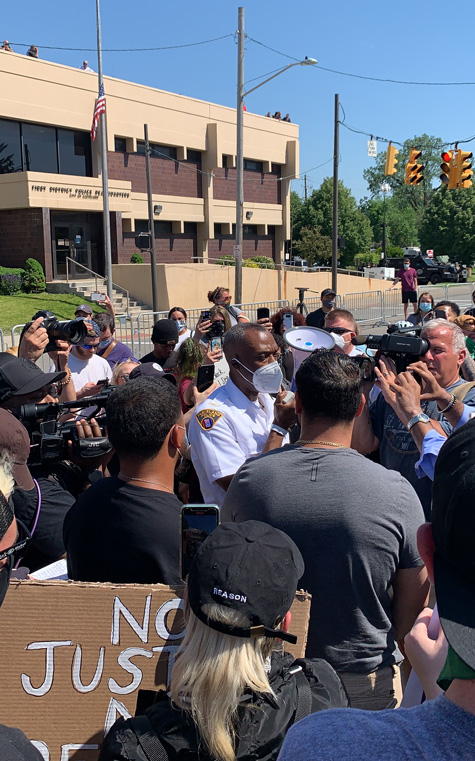 Deputy Chief Wayne Drummond talking to a crowd of protestors.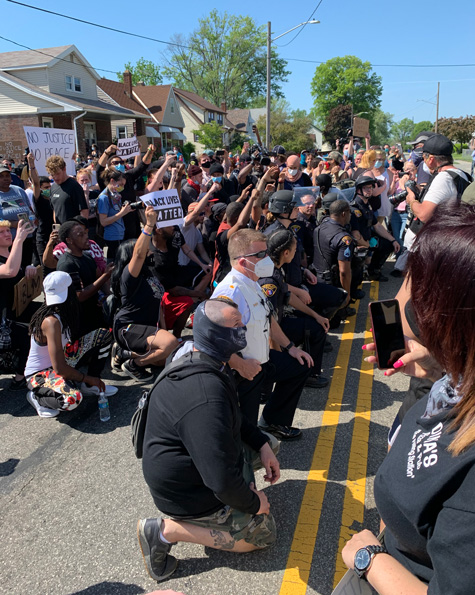 First District Commander Daniel Fay kneeling with activists.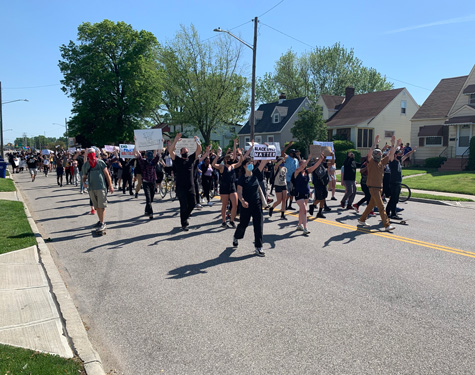 Protestors march down West 130th Street toward Lorain Avenue.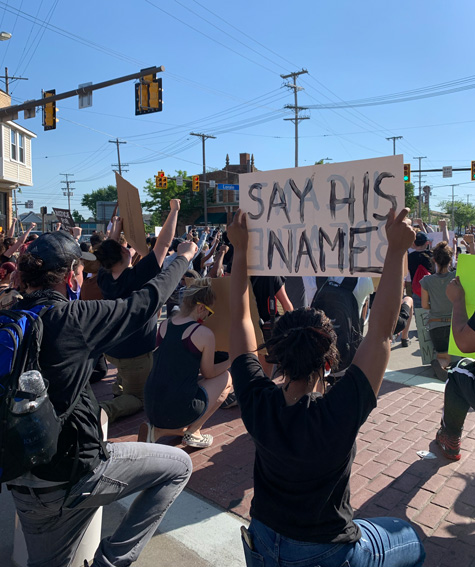 Demonstrators kneel at West 117th Street and Lorain Avenue.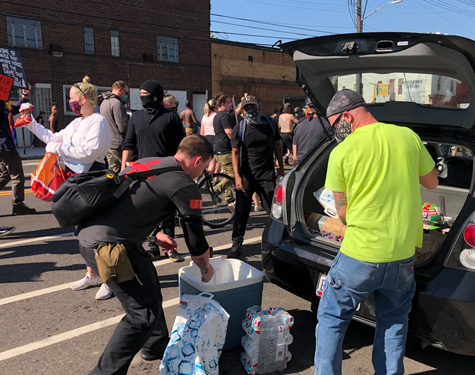 Volunteer medics hand out water and snacks at Tuesday's protest.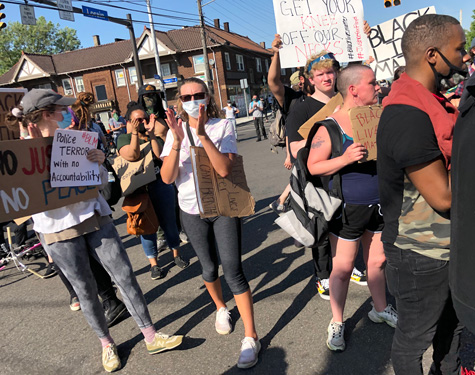 Protesters walked nearly four miles down West 130 Street and Lorain Avenue.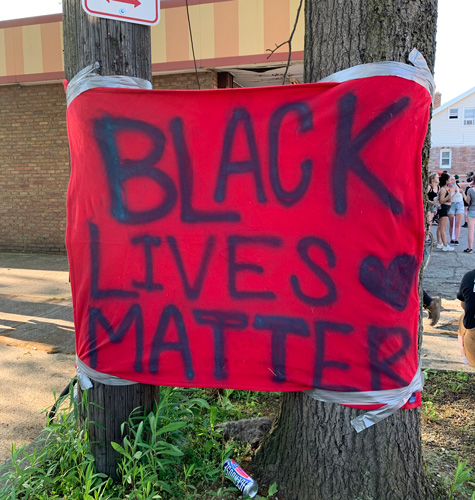 A Black Lives Matter sign hangs next to the West Mini Mart.