In a sea of hyper-experimental dressing, fast-changing trends and artistic silhouettes, sometimes the simplest designs make the biggest statement.

That's exactly what Clevelander William McNicol aims to do consistently and thoroughly through his designs, whether they're shown in his Rust Belt hometown or in the nation's fashion capitol: New York City. McNicol, who was named one of Cleveland Magazine's Most Interesting People of 2022, has caught the eye of New York Fashion Week for the second year in a row with his workwear-inspired designs and clothing focused on wearability and ease. After showing his designs for the first time last September, the designer showed a collection of pieces again for New York Fashion Week on Feb. 11.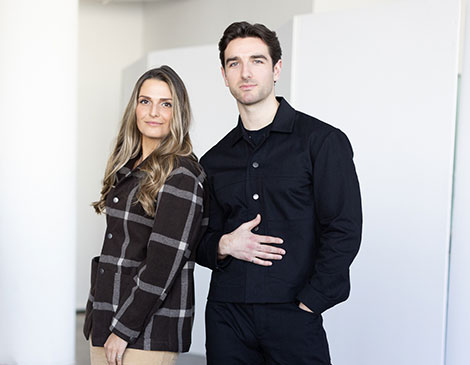 When asked about the themes of the collection, McNicol's response is much like the clothing he makes: unforced and organic.

"After our debut, we decided to not focus on a theme or story for future collections other than letting the clothing speak for itself," says McNicol, who has launched various conceptual lines inspired by French new wave films and industrial design in the past. "In today's fashion landscape, and especially during New York Fashion Week, there is an overwhelming amount of design work driven by faux intellectual themes, which other designers have used as a crutch to distract from the lack of quality that exists in their product."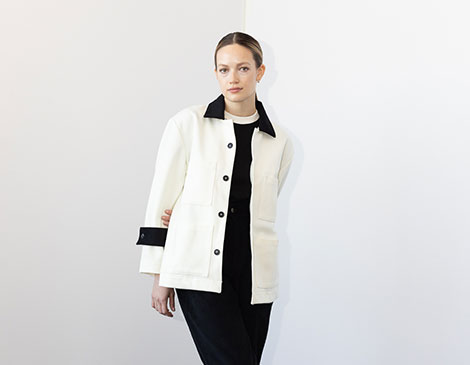 During the 90-minute presentation, the designer showcased 16 looks and 35 pieces that were designed specifically for New York Fashion Week's Men's Day, a bi-annual event that focuses on showcasing emerging designers and contemporary menswear. Quality tailoring, easy styling and quality materials — all of which are in line with McNicol's design philosophy — were at the forefront for this collection.
"It feels like less of an event and more like a natural continuation of what we have been moving toward over the past three years," says McNicol. "The moment is more of a necessity than a celebration."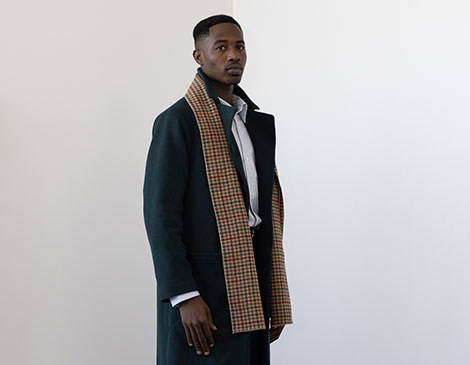 The unnamed collection, which was shown alongside other prominent menswear designers such as A. Potts, Stan and others, included a series of wearable silhouettes that had echoes of classic menswear, genderless shapes and utility-style dressing. These elements, while classic, appeared in William Frederick's collection reconstructed and styled for more casual wear through pieces such as a black and white checkered suit vest on top of a white T-shirt, a beige scarf draped over a deep green overcoat and a blue denim shirt and pants suit.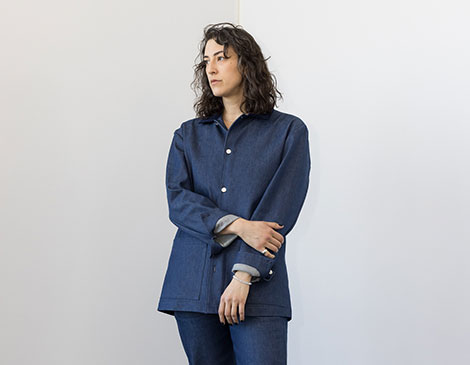 The other noticeable detail was the fabrics — which McNicol picks out and curates almost religiously based on comfort, texture and sustainable sourcing. The parade of neutral-colored fabrics featured everything from cotton corduroy, hemp canvas, Japanese denim, deadstock wool and flannel and others. While the materials speak volumes, so does McNicol's continued commitment to simple fashion that prioritizes comfort and quality for everyone.

"From a communicative standpoint, the goal is to promote an aspirational identity for Clevelanders," says McNicol. "The overall pursuit of a more aspirational version of Cleveland design, tastes, interests, and sensibilities."