Update: With the Chagrin Falls location even further along on its renovation and now hiring, Pub Frato is set to open on Nov. 19. Stay tuned for a First Look this week.
Pub Frato, the popular Concord Township gastropub, is targeting the last weekend in October or first weekend in November as an opening date for its new location in Chagrin Falls.
The second location from owners Chris and Lynda Frate is located in the former home of Raintree Restaurant, a beloved neighborhood staple for more than 42 years.
Over the past year, the building, which was most recently Grove Hill restaurant, has undergone massive renovations. The main dining room, which was once raised, has been leveled, and the bathrooms have been repositioned to the back to open up the 3,690-square-foot main floor. The entire kitchen is new as well as the HVAC system. With a see-through fireplace and new 40-foot concrete bar with 12 craft beers on tap, the room has been totally gutted and is unrecognizable.
"While we're doing all this construction, people are bopping in telling stories about their prom dinners here and special events like that," says Chris. "We're trying to keep that history going."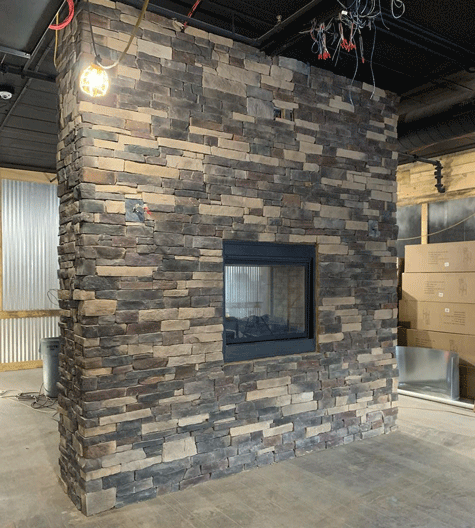 Those familiar with the Concord location will, however, recognize the signature rustic wood panel and tin aesthetic. They'll also recognize menu staples such as the truffle fries, confit chicken wings and short rib pierogies. However, seasonal special menus unique to each location— expect apples and gourds come October — will change things up a bit, too.
In Chagrin Falls, the gastropub approach stands out in a dining scene more focused on wine and pasta than beer and burgers.
"What we're doing here, there's nothing else like it on the street," says executive chef Mike Longo, who got his start at The Country Club in Pepper Pike before moving on to Spice Kitchen & Bar and training as a stage at Eleven Madison Park in New York. "As a gastropub, despite what the menu might look like, every technique behind what we're doing is the same as anyone with classic culinary training, from traditional red wine braises to the mornay sauce in our mac and cheese, which is a classic Bechamel sauce. We don't feel the need to change. "
Before the pandemic hit in 2020, the Frates were all-in on franchising Pub Frato across the country. The paperwork and legal work was done, and their nephew, Zach, was heading up the first one in Dublin.
But the pandemic reminded the business what made it successful in Concord: community support and a family approach to business. Still eager to expand, Chris says Chagrin Falls offered a desirable market, a tight-nit community and a location that's close to home. Zach even decided to move back from Dublin and get an apartment in town.
"Concord took care of us. There was that warm feeling," says Chris. "Chagrin Falls has that village feel."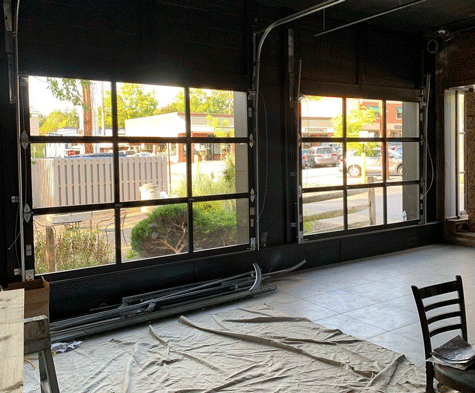 Even after it opens, the Frates still have expansion plans. Chris hopes to one day put a speakeasy in the equally spacious basement, and Longo plans to add an oyster and charcuterie menu. In the summer, retractable garage doors and a patio will give the restaurant an open-air feel.
As for other locations? Frate says no plans right now.
"They're excited for it in this town," says Chris. "Chagrin Falls has been great. No headaches. Open arms."