Table of Contents
---
Check back for new articles from the issue throughout the month.
To read the whole issue: Find on newsstands.
Or, never miss an issue – subscribe!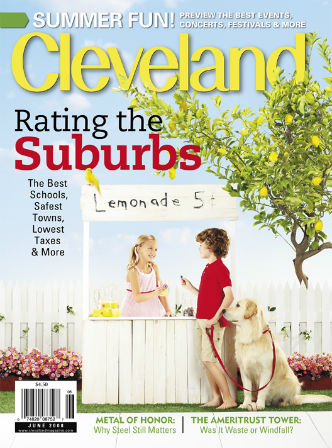 Food + Drink
Can you spot the distinctive elements of the dueling Dishes?
With collectors buzzing about the 2005 Bordeaux wines, we uncover a few hidden gems.
In the CLE
Style
Danielle DiBenedetto serves fresh T-shirt designs in cleverly packaged tea bags.
Travel & Outdoors
When the snow finally melts, it's the perfect time to play in Colorado.
Education
After building a national brand on teaching how to turn around-the-house products into family memories, John and Danita Thomas are now working to make Kid Concoctions a multimedia entity