Table of Contents
---
Check back for new articles from the issue throughout the month.
To read the whole issue: Find on newsstands.
Or, never miss an issue – subscribe!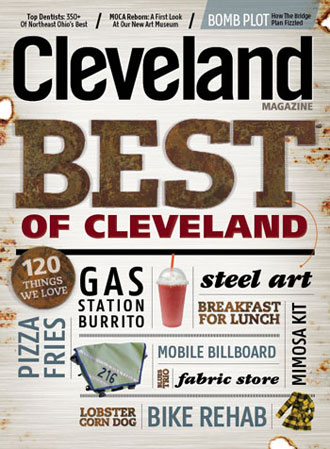 Style
CLE Clothing Co.'s East Fourth Street store serves up a spread of local artists who celebrate our city.
Travel & Outdoors
Health
Education
How Northeast Ohio schools and universities are churning out tomorrow's leaders.
From iPads and apps to Skype and SmartBoards, technology in the elementary classroom has broken out of the computer lab to make major changes in the schools of today.
They offer fun ways to explore interests and meet friends. But high school extracurriculars also play a major role in admission to selective schools, leaving many to wonder which activities will be the key to that sought-after scholarship or letter of acc