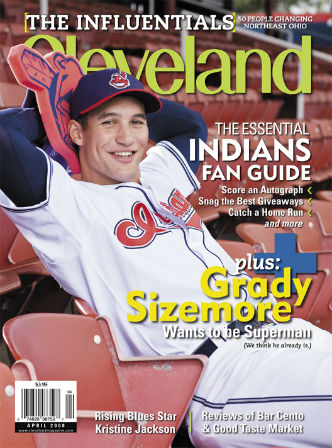 Food + Drink
Environmentally friendly vineyards are producing some tasty reds and whites.
You'll want to sit down for this plate presentation: diver scallops with a petite pea risotto and pesto aioli
Jonathan Sawyer's seared skate wing is a tasty departure from Bar Cento's comfort-food focus.
Martin Reuben is obsessed with the coffee bean. It started as a home-roasting operation. Then, it invaded his photography studio. Now, he's taking his passion public with Erie Island Coffee (and teaching us how to get the best out of our daily jo
In the CLE
Style
Reduce, reuse, recycle is the key for Cleveland fashion line Ccella Bottega.
Health
Three always-on-the-go moms enjoy some long-deserved pampering. From color to cut to makeup, the winners of Cleveland Magazine's reader-makeover contest receive a new look and a day all to themselves.