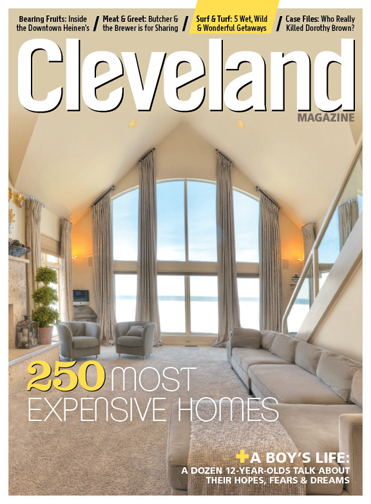 Style
Chagrin Falls' Gypsy Sole is a shoo-in for finding free-spirited footwear.
Women may have more shoes than men, but that just means guys' few coveted pairs need to impress. Strut in style with these men's shoe picks for every occasion.
Travel & Outdoors
Get up close and personal with orcas, sea otters and other marine life during an adventure through Alaska's Kenai Fjords National Park.
Set sail on a culinary cruise through Portland, Maine's top dining destinations.
Unplug at Arcadia, Michigan, where the Inn at Watervale resort reminds guests to slow down and reconnect with nature.
Take a course in living a life of luxury at LaPlaya Beach and Golf Resort in Naples, Florida.
From relaxing spa treatments to bioluminescent bays, find a tropical paradise at San Juan, Puerto Rico.
Education
Digital grade books mean parents have immediate access to student progress. But using that knowledge wisely can be a difficult test.
School may be out, but more teens are saying goodbye to lazy days spent around the pool. Instead, they are embracing internships, international travel and opportunities to discover their passions.