Table of Contents
---
Check back for new articles from the issue throughout the month.
To read the whole issue: Find on newsstands.
Or, never miss an issue – subscribe!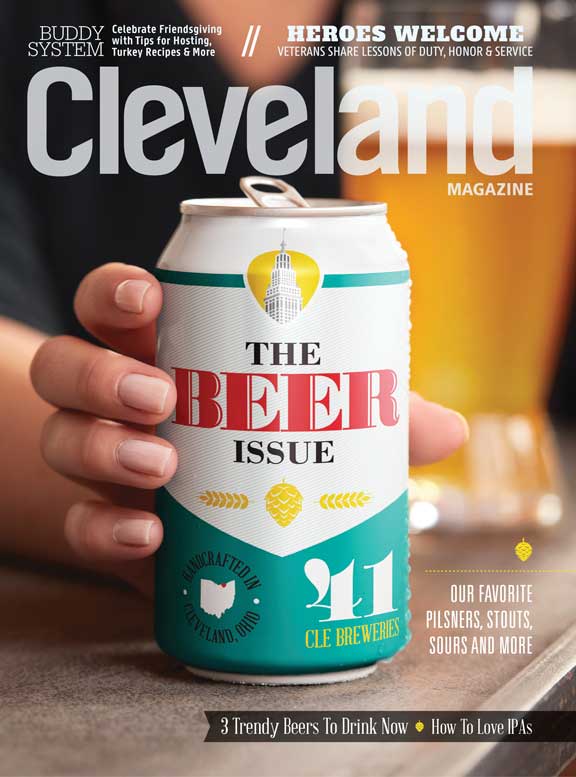 Style
Shelley Turk and Adam Taseff show off their CLE pride with one-of-a-kind prints, clothes and maps.
Elizabeth Crespo shows us how to turn your tips into turkeys.
Health
Some retirement facilities are providing active, engaging lifestyles for older adults.
A guide to some of Northeast Ohio's premier retirement communities.