Editor's Note: Click the titles to read full stories on each shop. Due to the COVID-19 pandemic, please check with each shop about its hours, availability and social distancing policies. Many of the shops also have an online shop available. When taking portraits of shop owners, photographer Matt Shiffler wore a mask and worked at a safe distance.

Hear more from Editor Kim Schneider on why it's so important to shop local now in her monthly editor's column.

The Shops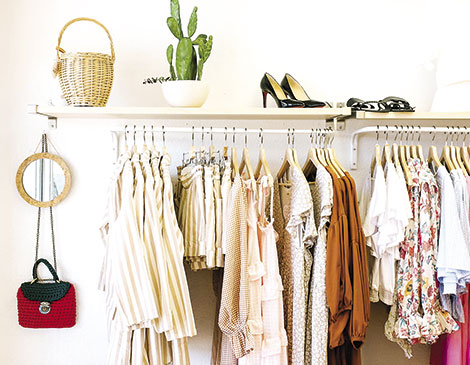 Abby & Jay Boutique: Owner Abby Kennedy pulls from her time living in southern France and Miami Beach when selecting the easygoing, breezy styles you'll find in this Parma boutique. 5957 State Road, Suite 2, Parma, 216-421-6855, abbyandjayboutique.com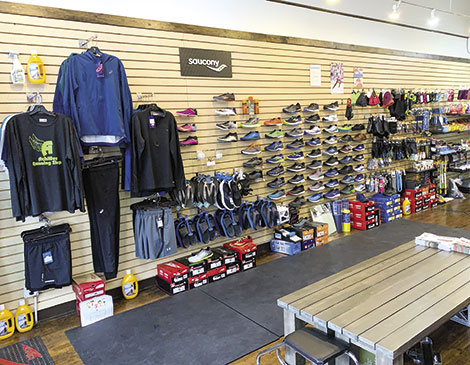 Achilles Running Shop: Step inside this Cleveland Heights running shop, where an expert team can help you determine if your running shoes are the right size and what kind of support you need so you'll be sprinting towards that finish line like a pro. 2248 Lee Road, Cleveland Heights, 216-991-2000, achillesrunningshop.com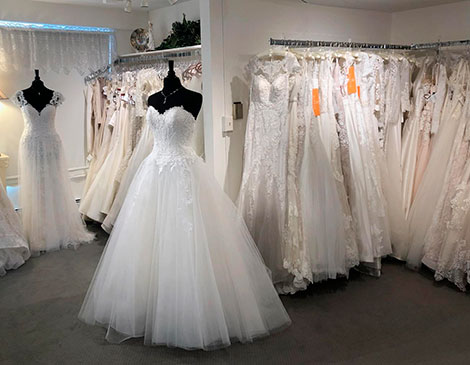 All Brides Beautiful: This Hudson boutique offers traditional-style dresses with modern twists as well as harder-to-find brands such as Modeca, a Dutch line. And alterations are a breeze with an on-site seamstress. 219 N. Main St., Hudson, 330-655-1339, allbridesbeautiful.com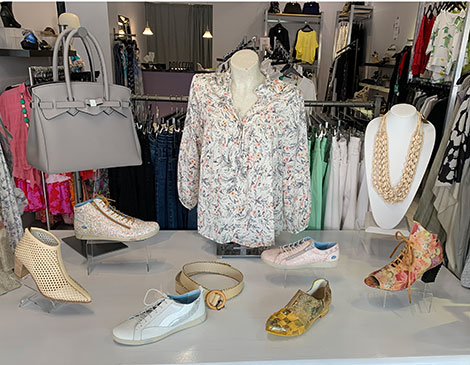 Amy's Shoes & Apparel: The Rocky River location expertly walks the line of comfy-yet-fashionable shoes for all ages with its styles from the East Coast, West Coast and Europe. 19134 Old Detroit Road, Rocky River, 440-409-0120, amysshoes.com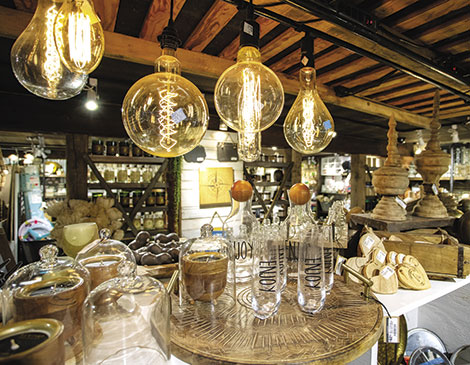 Antiquation: Reclaimed wood and other materials get turned into that perfect knickknack or sign that makes your home comfy and cozy. Find that and more inside this downtown Medina shop. 236 S. Court St., Medina, 330-722-4339, facebook.com/antiquations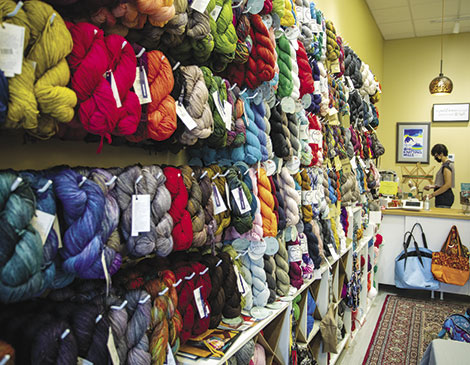 Around the Table Yarns: Opened by longtime knitting partners Pam Berkson and Beth Billings, this Shaker Heights shop boasts a large conference-style table where around 20 knitters gather. 20085 Chagrin Blvd., Shaker Heights, 216-230-9224, aroundthetableyarns.com



Babycakes Children's Boutique: If you have a friend or loved one expecting a baby, this specialty shop in Rocky River is your new go-to. Stocked with beautiful, memorable clothing, swaddles, blankets, toys and books, you'll be sure to find the right gift here. 19315 Detroit Road, Rocky River, 216-767-5209, babycakeschidrensboutique.com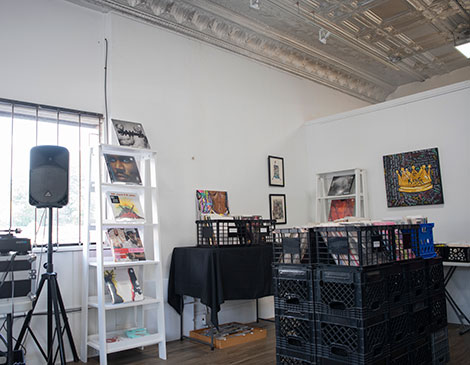 Brittany's Record Shop: Brittany Benton is proud to own the only independent record store that specializes in music celebrating Black culture. The Slavic Village spot focuses on reggae, hip-hop, jazz and more. 6412 Fleet Ave., Cleveland, 833-568-3929, brittanysrecordshop.com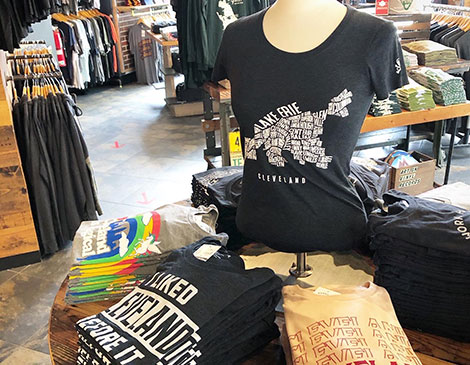 CLE Clothing Co.: The T-shirt company's East Fourth Street location goes beyond classic tees that show our love for our sports teams with displays that showcase items from about 50 local artisans and designers. 342 Euclid Ave., Cleveland, 216-736-8879, cleclothing.com



Chestnut Hill Home: If your work from home space needs a little refresh the pros at this Chagrin Falls shop are here to help. Stop by to peruse the furniture, lighting and accessories or meet with owner Janna Lutz and her team who can offer expert advice and design services. 25 N. Franklin St., Chagrin Falls, 440-247-6858, chestnuthillhomechagrin.com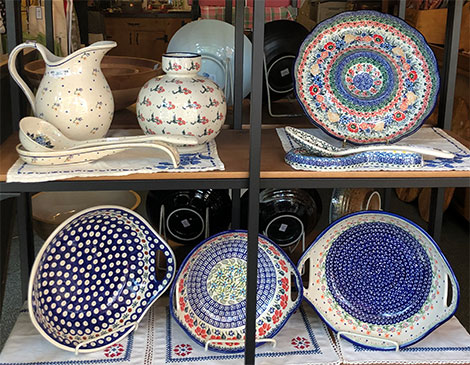 The Cookery at the Western Reserve School of Cooking: This intimate cooking shop in Hudson stocks all the gadgets and gear a great home cook needs. And with the nearby Western Reserve School of Cooking, it's easy to pick up a few recipes along the way, too. 140 N. Main St., Hudson, 330-650-4665, wrsoc.com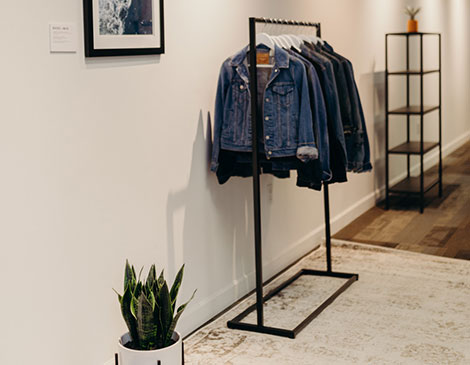 Emily Roggenburk Shop: Rep the Cleveland Browns without looking like you came straight from the Muni Lot. With a line of classic and neutral T-shirts and other apparel, this Westlake shop helps us be "Cleveland AF." 25 Main St., Westlake, 440-561-6107, emilyroggenburk.com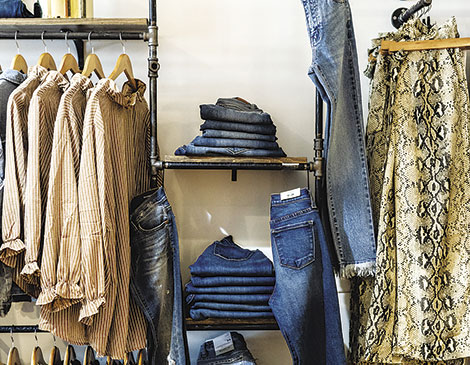 Fetch & Co.: The Lakewood boutique celebrates women of all sizes by carrying sizes XS to 3X. C-owners Abbey Markiewitz and Julia Gramenz choose pieces that are universally flattering and can work with other pieces in our wardrobe. 15613B Detroit Ave., Lakewood, 440-462-9124, fetchand.co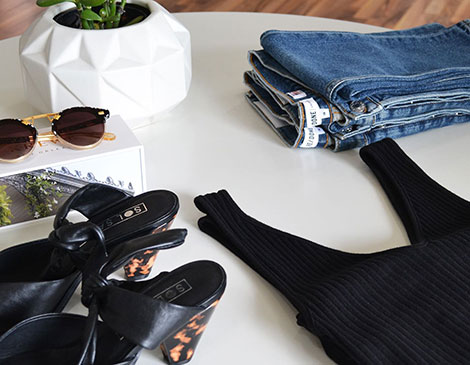 Haven: If you're looking for timeless looks that will last, head to this Chagrin Falls spot where owner Cori Imbrigiotta will pick out classic items and then style them to your personal taste. 13 W. Orange St., Chagrin Falls, 216-577-5909, shop-haven.com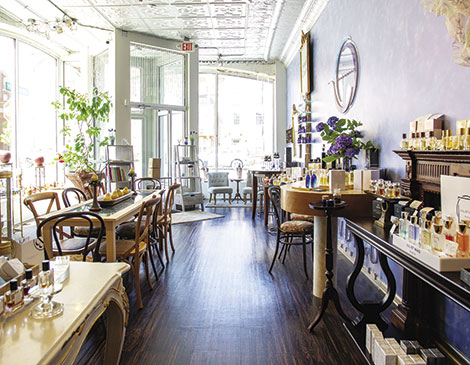 Indigo Perfumery: Walk inside this Lakewood shop and you'll be sure to find your signature scent from among the 54 different lines that owner Ann Bouterse carries. 12011 Detroit Ave., Lakewood, 216-767-5563, indigoperfumery.com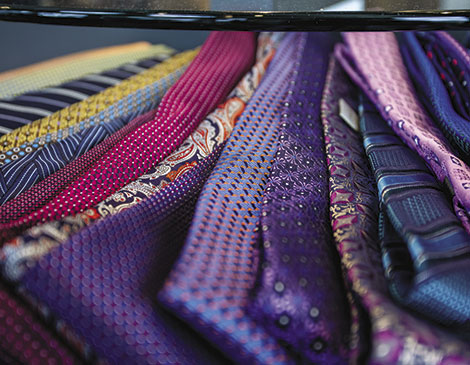 J3 Clothing Co.: Owners Joe Paster, J.B. Dunn and Jack Madda make their Moreland Hills men's clothing shop a spot for men to hang out and chill — while also getting some great clothes from brands such as Canali. 34105 Chagrin Blvd., Moreland Hills, 216-285-0555, j3clothing.com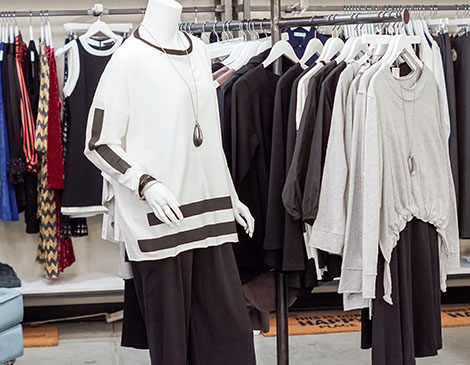 Laura of Pembroke: This Pinecrest store has it all from gifts, clothing, accessories, home decor and furniture — but it didn't start out that way. Co-owner Laura Sirpilla Bosworth has developed an eye for interior design for the years. 200 Park Ave., Suite 134, Orange Village, 216-508-6060, lauraofpembroke.com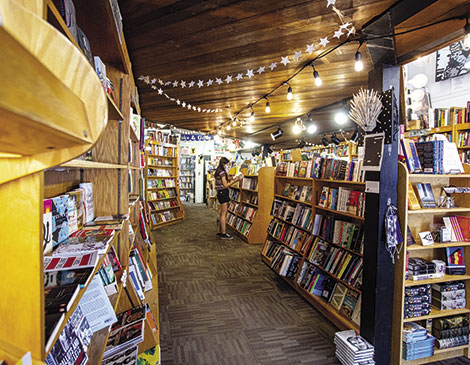 Mac's Backs-Books on Coventry: This Coventry mainstay attracts book lovers into its space with three floors of new and used books and is a draw for nationally touring authors who share the floor with local book clubs, poets and artists. 1820 Coventry Road, Cleveland Heights, 216-321-2665, macsbacks.com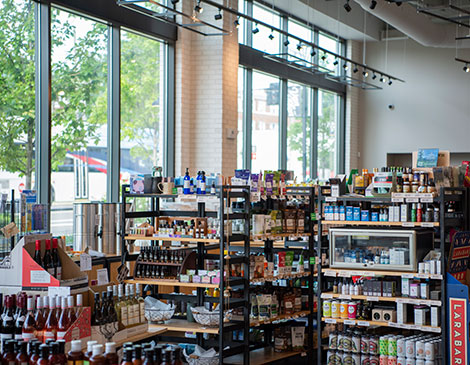 Nature's Oasis: Elliott Endsley expanded his health foods store to the Van Aken District last year. This Shaker Heights spot fits with his ethos of carrying locally made products with more than 100 Ohio-based products filling the shelves. 3385 Tuttle Road, Suite 104, Shaker Heights, 216-965-0323, naturesoasisstores.com



Our Favorite Things Boutique: Inspired by Oprah's list of "Favorite Things," owner Lisa McGuthry fills her Larchmere boutique with her own favorite things. All the items — clothes, accessories and skin care items — have been tested out by McGuthry herself. 12730 Larchmere Blvd., Cleveland, 800-975-0731, ourfavoritethingscle.com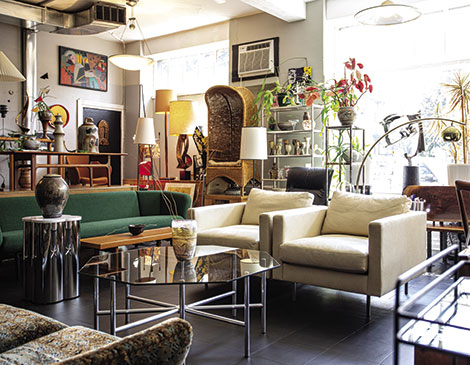 Rook Modern: Shoppers will find a selection of vintage modern furniture and decor tucked into this Tremont storefront. Items range from 1920s deco modern to contemporary modernism, with a focus on Scandinavian and midcentury modern pieces. 3415 Tremont Ave., Cleveland, 216-543-2394, instagram.com/rookmodern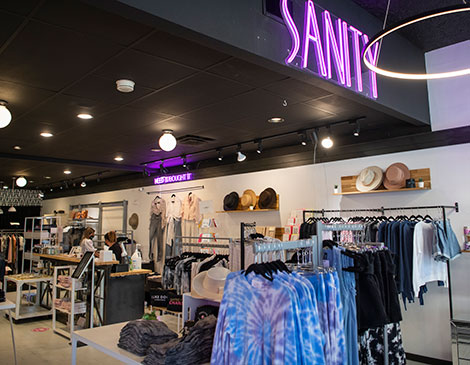 Sanity: Chic, colorful clothes and premium denim grace the shelves of this Chagrin Falls shop, which has been open since 2008. And if you're looking for more laidback options lately, they've got that too with tie-dyed loungewear that's trendy and comfortable. 8 E. Washington St., Chagrin Falls, 440-893-9279, sanitystyle.com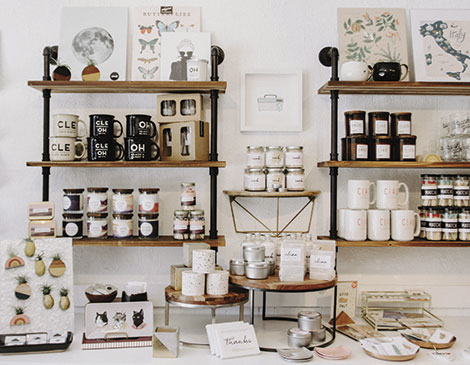 Small Screen Designs: Owner Sara Hoover loves Little Italy (she even lives in the same house her grandmother grew up in). And that's why her shop pays tribute to the neighborhood with Holy Rosary Church tea towels and more. 2017 Murray Hill Road, Cleveland, 216-282-4727, shopsmallscreendesigns.com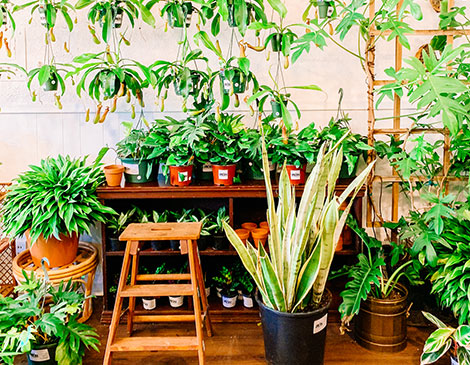 Urban Planting Cleveland: Even if you don't have a green thumb, this Cleveland shop has a succulent, cactus or plant for you. Owner Elio Calabrese can help tell you what kind of plant will thrive in certain situations. 10908 Clifton Blvd., Cleveland, 440-476-7194, urbanplantingcleveland.com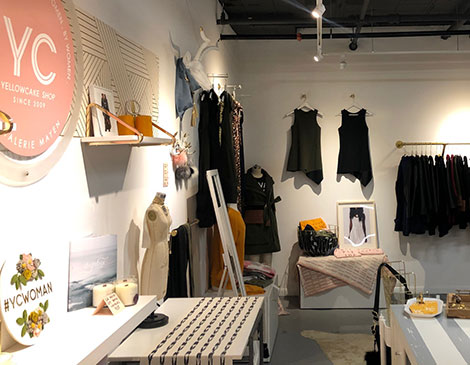 Yellowcake Shop: Project Runway alum Valerie Mayen crafts modern, versatile tops, coats, jumpsuits and more — pieces that are timeless, durable and long-lasting — inside a 1,200-square-foot showroom in Gordon Square. 1300 W. 78th St., Cleveland, 216-236-4073, yellowcakeshop.com


Behind The Shop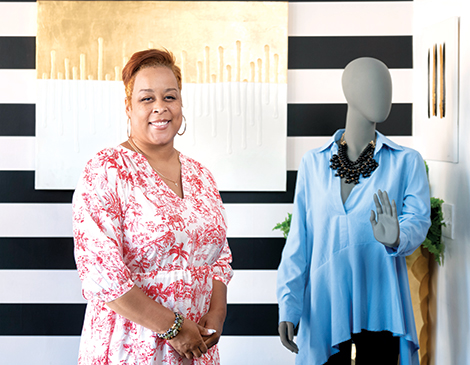 Blanc Boutique: Owner Anaija Scott talks about her love for fashion, finding work-life balance at her Cleveland Heights shop and how her mother is a trendsetter. 3104 Mayfield Road, Cleveland Heights, 216-321-1444, blancboutiquecle.com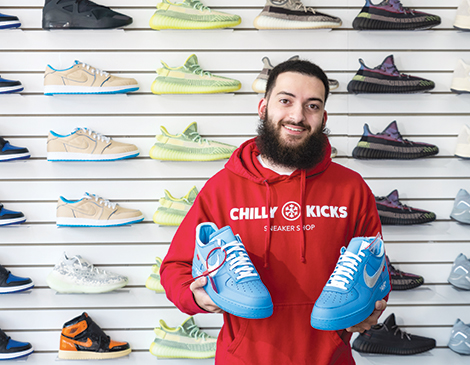 Chilly Kicks: Owner Mo Darowich talks about his love of sneakers, running a small business in Lakewood and knowing what sells (pro tip: Air Jordans). 14057 Madison Ave., Lakewood, 216-712-4504, chillykicks.com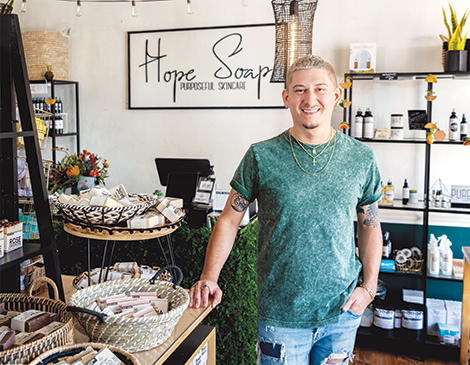 Hope Soap: Owner Nathan Walden talks about starting a skin care line, finding the right location in Cuyahoga Falls and interacting with customers. 125 Portage Trail, Cuyahoga Falls, 330-203-1316, hopesoapohio.org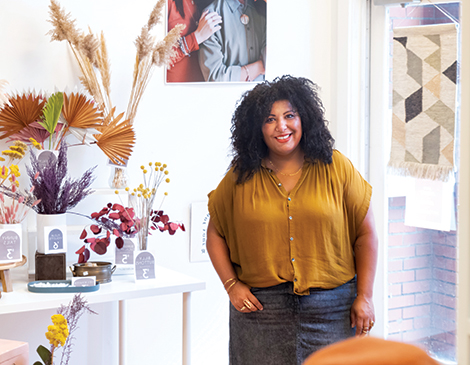 Oceanne Jewelry: Owner Anne Harrill talks about learning the art of jewelry making, writing a business plan and opening a brick-and-mortar space in Gordon Square. 6519 Detroit Ave., Cleveland, 216-862-7043, oceanne.net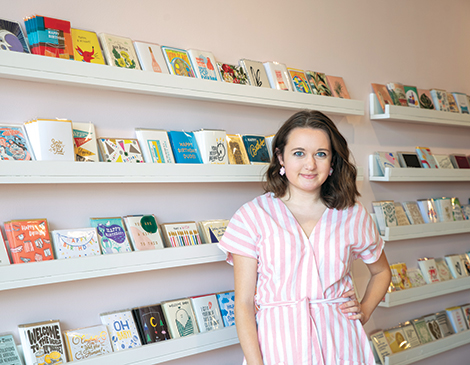 Oh Pink! Party Shop: Owner Catherine Blubaugh shares why she loves throwing festive events, how she pivoted her Ohio City shop during COVID-19 and the challenges of owning a small business. 2138 W. 25th St., Cleveland, 216-314-4255, ohpinkpartyshop.com

Plus, five local shopping areas we love from Medina's public square to downtown Chagrin Falls.